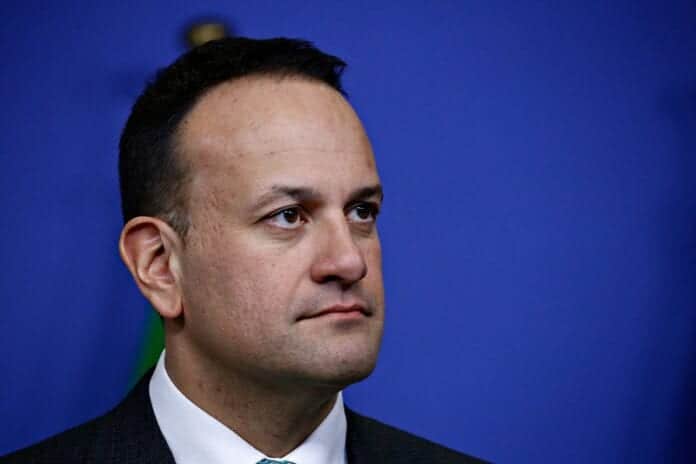 The Director of Public Prosecutions (DPP) is set to receive a file on the leak from Leo Varadkar as Gardaí have upgraded their investigation.
Last year, Village magazine reported that Leo Varadkar who was the Taoiseach at the time leaked a confidential draft of a new GP contract to a friend, Dr. Maitiú Ó Tuathail.
The contract contained details of the deal the government had provisionally agreed with the Irish Medical Organisation.
At the time Dr. Ó Tuathail was president of the National Association of GPs, a rival organisation representing GPs that is now defunct.
The Gardaí have now upgraded the investigation from an initial scoping exercise to a formal investigation.
They will now determine the facts surrounding the leak and will gather evidence which will be compiled in a file and sent to the DPP.
The DPP will decide whether or not any laws may have been broken and whether or not criminal charges are to be preferred.
The investigation is focused on potential breaches of existing legislation, such as the Official Secrets Act or the Criminal Justice Acts.
A spokesperson for Leo Varadkar said:
"The Gardaí have not been in contact with the Tánaiste about this matter."
"Last month, on foot of media reports, his solicitors contacted the gardaí to confirm his willingness to meet them and provide a statement."
"His legal advice is that he has committed no offence and looks forward to the matter being concluded."
Simon Harris, who was the Minister for Health at the time, has already submitted a statement to the Gardaí.
Speaking to RTÉ, Minister for Social Protection, Heather Humpheries has rejected the notion that Mr. Varadkar should step aside from his position as Tánaiste while the investigation is ongoing.
"The Tánaiste made his position very clear in the Dáil last November. He said it was an error of judgment."
"What he did was in the interest of GPs, patients, and the general public. He had nothing to gain from sharing that document."
Fianna Fáil's Michael McGrath said his party has full confidence in Leo Varadkar.
Sinn Féin's Mairead Farrell also commented on the matter and said:
"It is absolutely wrong and very, very clear that, that type of culture has no place in our society."
In November, Sinn Féin put down a motion of no confidence in Leo Varadkar, which was defeated.
Meanwhile, the Tánaiste is set to continue in his role and has said he expects Ireland to experience a summer with domestic tourism like we saw last summer. You can read Radio Nova's report on it here.