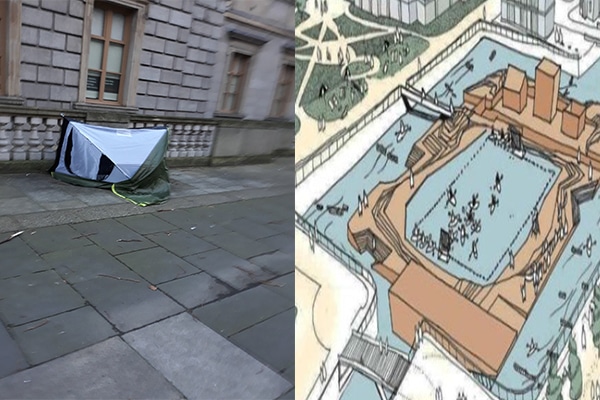 A homeless charity has heavily criticised Dublin City Council regarding plans to begin the development of a white water rafting and water polo centre at Dublin's Docklands
The Council intends to go ahead with the €12million water development at the city's Docklands, despite cross-party opposition. The project would also include a white water slalom course and a kayak/raft conveyor.
According to the Department of Housing, there are an estimated 10,305 people homeless people throughout the country, including 3,821 children
As winter approaches, the homeless community have warned that the cold season will bring more deaths if the city council and Government do nothing to produce solutions to the housing crisis.
Walking through Dublin City Centre this morning… so sad to see so many people homeless and cold. Will @campaignforleo make it stop in 2019??? #HappyNewYear (Photos taken on Kildare Street) 😓 pic.twitter.com/SB4LCnW3mE

— Luke Silke (@luke_silke) January 1, 2019
Dublin Live reports that the founder and chief executive of Feed Our Homeless charity, Tony Walsh, is calling on the Housing Minister, Eoghan Murphy, to stand down because he and his colleagues have "simply not done enough to address this crisis. It's totally unacceptable."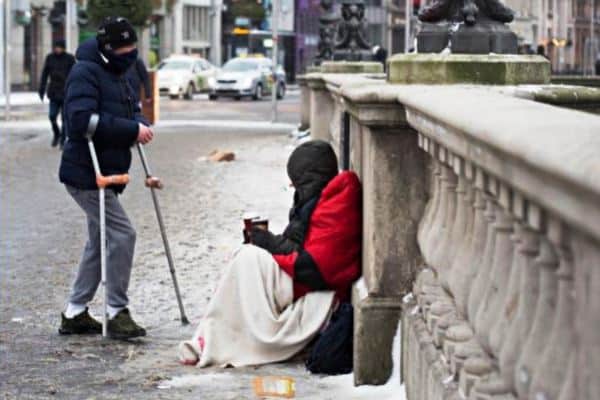 Mr Walsh told the outlet that public money should be spent on social housing and not on developments such as water park facilities.
Despite councillors refuting the white-water rafting facility idea earlier this year, the plans are back on the table. DCC has opened a public consultation on the proposed White Water Rafting Centre which would be located in George's Dock.
In a statement from Dublin City Council details of the facility were revealed:
"The White Water Rafting Centre (WWRC) will provide facilities for a wide range of people who wish to participate in water sports and leisure activities in a city centre location."
"It will serve members of the public who wish to kayak or canoe or go river rafting and will serve white water course customers, including tourist visitors, club canoeists, elite athletes and emergency services."
Public consultation on the project remains open until October 3rd.