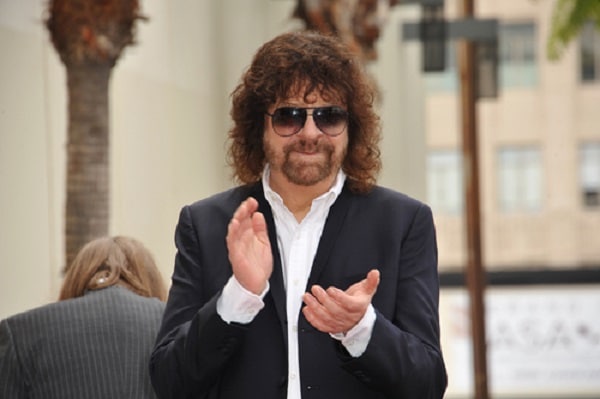 Jeff Lynne, co-founder of English progressive rock band Electric Light Orchestra, has received an O.B.E. Award for his contribution to music. In addition to his time with ELO and supergroup Traveling Wilburys, Lynne produced albums and co-wrote music with huge artists.
The 72 year-old took to Twitter to express his honour in receiving such a prestigious award. He states that he is "extremely humbled and grateful" and that it is an "extraordinary privilege".
The Birmingham singer has made some fine music throughout a career that spans an incredible forty-seven years. Lynne's music was loved by many and included so many great hits. Shine A Little Love, Confusion, Last Train To London, Don't Bring Me Down, and many more catapulted Lynne and ELO to stardom.
The band had two #1 albums in the UK in Discovery and Time. Although, Lynne also produced some real gems for other major artists. George Harrison, Tom Petty and Roy Orbison owe a great deal to Lynne's magic touch, who all featured in the English-American supergroup, Travelling Wilburys.
Cloud Nine, Full Moon Fever and Mystery Girl are all great pieces of work from the respective three. Lynne played a big part in their production. Even the great Sir Paul McCartney worked with Lynne on his 1997 album, Flaming Pie.
Lynne's most recent releases include Alone in the Universe (2015) and From Out Of Nowhere (2019). Both were released under the title, Jeff Lynne's ELO.
In 2015 Jeff Lynne received a star on the Hollywood Walk of Fame. He has been honoured with three Ivor Novello Awards and was inducted into the Rock and Roll Hall of Fame as a member of Electric Light Orchestra in 2017. The rocker was also given his own star on his hometown's own walk of fame, the Birmingham Walk of Stars in Birmingham's Broad Street.
Grime rapper Dizzee Rascal, documentarian Sir David Attenborough and singer Joan Armatrading were other British artists to receive appointments on the 2020 Queen's Birthday Honours.