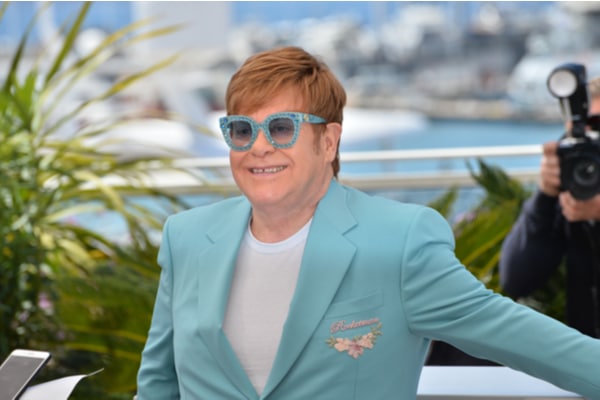 Elton John has confirmed that a Christmas single featuring Ed Sheeran is on the horizon.
This comes as the music icon set a new record recently when his collaboration with Dua Lipa Cold Heart secured him another UK top ten single. That means that the Tiny Dancer singer is now the only artist to score a top ten UK track in six decades. Pretty incredible!
Ed "cat out of the bag" – Elton John
News of a collaboration between Elton John and Ed Sheeran was first revealed by Ed himself earlier this month. 
"Elton rang me on Christmas Day to say Merry Christmas," Sheeran said. "Elton rings me almost every single day. He said Step into Christmas is Number 6 in the charts! I want to do another Christmas song – will you do it with me?".
Speaking to NME, Elton John said that he was surprised that Sheeran shared the news of this festive collaboration.
"Yeah, he let the cat out of the bag didn't he?", Elton said. "I was sworn to secrecy and then big mouth fucking Sheeran goes to the Netherlands! It's supposed to come out – we haven't finished it yet, so there's still work to be done". 
Elton also added,  "I can't say any more than that because it's in his hands," before discussing a potential battle for UK Number One with LadBaby, who has picked up the last three Christmas Number Ones with his novelty songs". 
"We've got the sausage roll man to deal with, haven't we? We've got LadBaby to deal with!", he joked. "Once we bump him off, we might have a clear path to a hit record. He seems to have the monopoly on Christmas records. And good for him!". 
Elton John had to also postpone his Farewell Yellow Brick Road Tour following a fall last month. More on that report from Nova here.