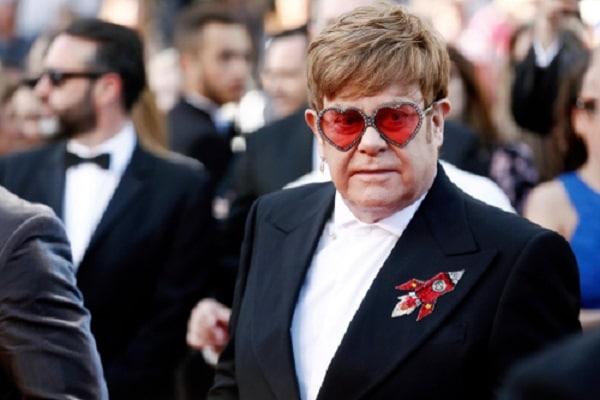 Elton John has teased an unlikely collaboration with Metallica. Two forms of music you might not have put together!
The singer revealed that he and the band worked together during lockdown. He did not reveal if a new song was on the cards.
Speaking with S.G Lewis on "Rocket Hour", his Apple Music Show, the Rocketman star had this to say.
"I've just done something with Metallica. During this lockdown period. I've been working with Gorillaz and people like that". 
He also added, "I haven't been doing any Elton stuff, but I've been doing great stuff with other people. So I'll get you my email, email me and let's get together and do something, okay?". 
"I love when ingredients don't quite fit"
While Elton John remained tightlipped on the subject, singer Miley Cyrus revealed that her upcoming cover with Metallica will also feature Elton on piano.
Cyrus said this, "I did a Metallica cover of 'Nothing Else Matters' featuring Elton John on piano, I've got Yo-Yo Ma, Chad Smith; so many all-stars in this band. I'm so excited about this collaboration".
"I mean, having Elton John and Metallica and me. I love when ingredients don't quite fit. Or it seems like a concoction that no one would ever put together, and you gotta have someone like (the song's producer Andrew) Watt that will take that risk". 
Metallica's drummer Lars Ulrich had previously shared a photo of him and his wife Jessica Miller with Elton John after one of his concerts in Los Angeles in 2019.
Ulrich described meeting the music legend as "beyond inspiring", describing him as "one of the greatest songwriters and entertainers ever". 
More news on Elton John and Metallica
Metallica's guitarist Kirk Hammett is to feature on the upcoming album of Carlos Santana. Check out Nova's report here for more.
Meanwhile, Elton John recently celebrated his 74th birthday by releasing his first ever track that he collaborated with Bernie Taupin. Check that out here.