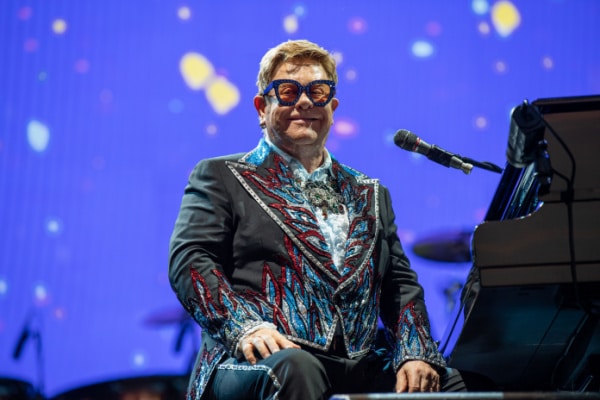 Would you like to listen to the article instead of reading it?
Having just brought the curtain down on the final show from his Farewell Tour, Elton John has admitted that it has not quite sunk in.
The music legend performed his final show from this tour at Sweden's Tele2 Arena in Stockholm over the weekend.
Having began this tour in 2018, 330 dates later, Elton John has called time on his touring career.
Last week, it was confirmed that Elton John's Farewell Tour also became the first tour to amass over $900 million. More on that here.
"couldn't have forseen in my wildest dreams" – Elton John
Taking to Instagram, Elton John wrote that the fact that his touring career is over will not "sink in for a while".
"When we set off on my final tour in 2018, I couldn't have foreseen in my wildest dreams the twists and turns and the highs and lows this tour – and the whole world – would have experienced in the next 5 years", the music icon wrote.
"And every step of the way, my fans have been there. You have stuck with me, you have supported me, you have been patient and you have kept turning out for every single last show", he added.
"Saturday night was magical. I'm trying to process it and I don't think it will sink in for a while yet that I'm finally finished touring".
"I can't tell you how much I'm going to miss you all and how much your support has humbled me – it will stay with me forever".
Included in the post was a video shared by Elton John, of a montage showing highlights from his tour.
This tour also included a record breaking Glastonbury show from the singer, which took place in June. The show broke BBC viewing figures, attracting over 7 million viewers. More here.
For his final show, Elton John was also treated to a special broadcast from Coldplay, who were performing in Sweden at the exact same time.
Find out what Chris Martin and co said to Elton John here.