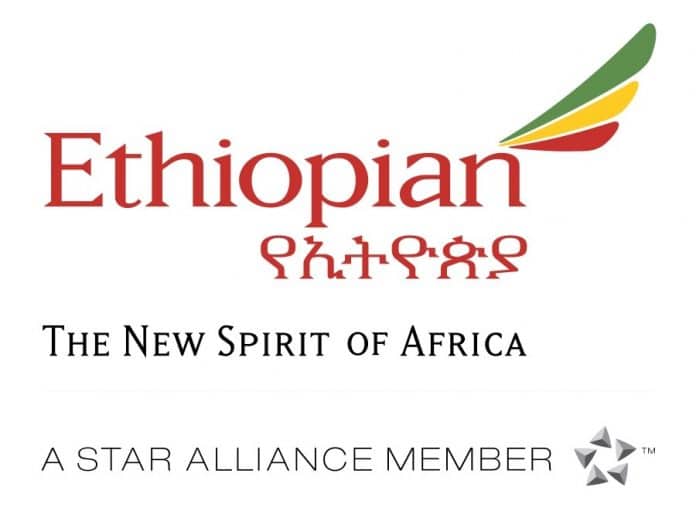 Ethiopian Airlines has hit back at a report from the New York Times stating the Ethiopian pilot on board Flight 302 did not have the required training to fly the Boeing 737 Max 8.
The report claims Ethiopian Airlines surpassed many carriers by becoming one of the first to install a simulator to teach pilots how to fly the new Boeing 737 Max 8, but according to people close to the airline's operations, the captain of the doomed flight never trained on the simulator.
Ethiopian Airlines says they can confirm before the phasing in of the Boeing 737 Max 8 aircraft, Ethiopian Airlines pilots completed both the Boeing recommended and FAA approved training.
A press release issued by the airline says, "All Ethiopian pilots are aware and fully briefed on the 'Emergency Airworthiness Directive' issued by the FAA following the Lion Air accident. Moreover, the content of the Airworthiness Directive is incorporated in all pilot training manuals, operational procedures and working manuals. However, the B-737 MAX full flight simulator, used in Ethiopian's Aviation Academy, is not designed to simulate the Manoeuvring Characteristics Augmentation System (MCAS) problems.
It is not yet known what caused the crashes of Ethiopian Airlines Flight 302 on March 10 and Lion Air Flight 610 five months earlier, both after erratic takeoffs. But investigators are looking at whether a new software system added to avoid stalls in Boeing's 737 Max series may have been partly to blame.
The Ethiopian Flight 302 crash killed all 157 aboard and the Lion Air Flight 610 crash killed all 189.
Even if both pilots on Flight 302 had trained on the simulator, it is unclear if such preparation would have included maneuvers to deal with the kinds of problems they may have faced before the crash.
The New York Times is standing by it's story
We stand by our reporting, the facts of which have not been disputed by Ethiopian Airlines. Our article has been updated to include the airline's response to it: https://t.co/gqquENDvSY

— NYTimes Communications (@NYTimesPR) March 21, 2019
The Boeing Max planes have since been grounded around the world as authorities try to identify the problem and Boeing issues an update to its aviation software.
The Ethiopian Airlines jetliner, on a regularly scheduled flight from Ethiopia to neighboring Kenya, carried people from 35 countries when it crashed shortly after takeoff from the capital Addis Ababa.
The families of Kenyan victims of the Ethiopian plane crash are asking their government for legal assistance in pursuing compensation. Thirty-two Kenyans were among the 157 victims of the plane crash.
Officials have delivered bags of scorched earth from the crash site to family members of the victims because of the problems with identifying the remains.