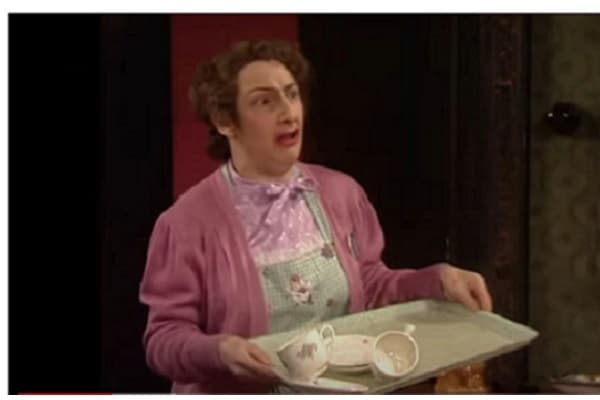 Father Ted stars Pauline McLynn and Ardal O'Hanlon are to star in a brand new comedy series, arriving this December.
The pair are known for their roles in popular Irish 90s comedy Father Ted, with O'Hanlon starring as the naive Father Dougal McGuire, with McLynn portraying the role of housekeeper Mrs Doyle in the sitcom.
This new comedy Rosie Molloy Gives Up Everything, is to see O'Hanlon and McLynn star as the parents of Rosie Molloy, who decides to battle her several addictions. Rosie will be played by Two Pints of Larger and a Packet of Crisps star Sheridan Smith. 
You can catch the official trailer below.
"the list goes on"
A synopsis reads the following.
"Rosie Molloy is addicted to everything. Smoking, alcohol, Terry's Chocolate Oranges, Xanax, Adderall, caffeine… the list goes on".
"After an embarrassing incident at her brother Joey's wedding, she wakes up in hospital and decides to change her life by `giving up everything'". 
It also added, "But as Rosie juggles her father's ill health, Connor (Ardal O'Hanlon) and the possibility of losing her job, she has the dawning realisation that her addictions are destroying everything – her friendships, her family and her work life". 
"Harder still is the realisation that perhaps it isn't the addictions that are the problem. If Rosie really does give up everything, will she still be Rosie?". 
Earlier this year, Pauline McLynn had admitted that playing O'Hanlon's on screen husband was "kind of strange".
"It was a weird one for me and Ardal because we're married in this, and that's going to scramble a lot of people's brains", the Father Ted star said.
"I'm not saying an intimacy coordinator was needed. But yes, it was kind of strange because Mrs Doyle was the age I am at now when I started playing her. It's odd that Ardal has reached that point as well. So, the fact that boy is a man now and my husband is just a little weird". 
The series will air on Sky Comedy and NOW on December 7.