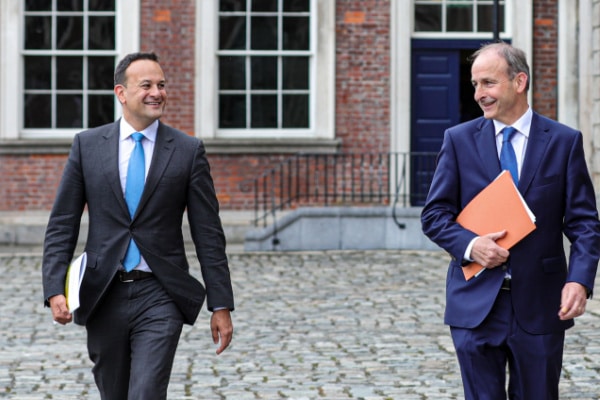 Taoiseach Micheál Martin has called the recent filming of Tainaiste Leo Varadkar at a Dublin nightclub "a breach of privacy".
The video shows Fine Gael leader Varadkar at a Dublin nightclub, and was circulated online last weekend, recieving widespread attention, and a myriad of comments.
However, the footage has been crictised by many for its intrusive nature.
While the video itself was taken down by TikTok, it remained on several other social media platforms.
"any breach of privacy"
Speaking in a recent interview, Mr Martin who is due to swap roles with Tainaiste Varadkar at the end of this year, insisted that everybody has the right to a private life.
"I think, first of all, Leo Varadkar's life, my life, everyone's private life is their private life and I do not in any way shape or form condone any breach of that privacy", Micheal Martin said.
He continued, "I think it is wrong, in my view, to be breaching that privacy in terms of filming people in a social context". 
"I think that is wrong. The breach of privacy that is involved there". 
Varadkar himself declined to comment on the video, insisting that it was related "entirely" to his personal life.
"I think it's very much a personal matter", the Tainaiste said. "It relates entirely to my private life and for those reasons, I don't want to comment on it".
Earlier this year, Micheal Martin had said that he was open to former Taoiseach Bertie Ahern returning to the Fianna Fáil party. There is more on this from Nova here.