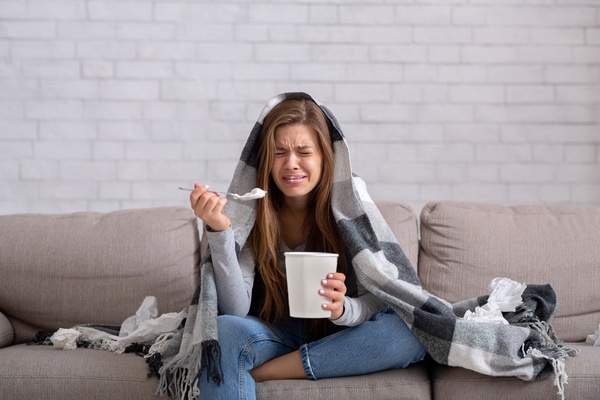 FinanceBuzz has hired a recently single person to listen to 24 hours of break-up songs as part of a new study. Through a series of studies, the financial advisor is seeking to discover which type of break-up songs work best in helping people get over heartache.
The company believes breakup builds up outgoings for things such as therapy, Netflix subscriptions, and more, estimating a total cost of around $1,100 (€972.83). With this in mind, and in search of answers, FinanceBuzz advertised the gig and offered to pay $1,100 for the privilege. Posting the job description on February 1st, the financial advisor confirmed psychotherapist and musician, Cristin Sauter and have already shared results from the survey.
To cover the cost of everything from weekly therapy sessions to a premium dating profile, our DJ of Heartache will get paid $1,100 for their efforts.

Check out this ex-citing new side hustle here:https://t.co/5VDmV2zTxu#relationships #dating #sidehustle

— FinanceBuzz.com (@financebuzz) January 18, 2022
Within her once-off position of Dr Breakup, Sauter listened to 24 hours' worth of break-up songs while assigning ratings to each. The ratings system is based on their helpfulness toward working through each stage of a break-up, which includes denial, anger, relapse, depression, and acceptance.
The psychotherapist and musician also had to assign every song an Emotional Relief Rating (ERR) on a scale of one to 10, with 10 being the highest amount of relief received. The company did add the caveat that feelings are subjective and how you perceive a song is based on many different factors for everyone.
Speaking recently to FinanceBuzz, Cristin Sauter said , "this is a particularly unique opportunity for me to continue to choose how I feel about love and loss as I go through life. I'm most looking forward to meeting myself at the end of this listening process so I can understand how some of the most well-known and poignant songs about heartbreak influenced my perspective as I grieved."
Results of this peculiar study have revealed that Fleetwood Mac scored the highest ERR for Sauter with 9.5. The Go Your Own Way rockers were followed closely by The Beatles and Post Malone, while Miley Cyrus and Little Mix rated the lowest.
Check out the below Spotify playlists made by Sauter in conjunction with FinanceBuzz for each stage of a breakup: