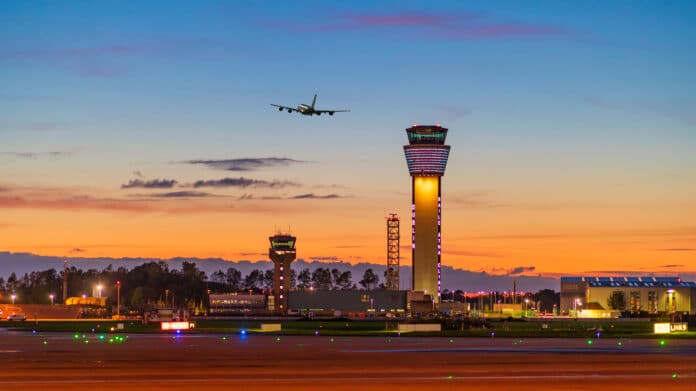 The first of two Covid-19 testing centres has opened this morning at Dublin Airport this morning. The drive-through test centre will use PCR testing services. PCR is the only test method approved by the Government. It is also currently the only method approved by every country in the world, which is important for people looking to travel outside the country.
The second Covid-19 test service will open on Monday. This will be a walk-in service. The centres are privately run and open to the public whether travelling or not. Costs range from €99 to €159. Sophie Boyd Project Manager for Randox, the company providing the walk-in service, says: "We have significant capacity in place to implement high volume PCR testing, which is currently the only method of Covid-19 testing recognised and approved by every country worldwide".
Initially, there will be capacity for 12,000 tests per day and this will rise to 15,000 within the coming weeks. David Rock CEO of RocDoc, the company behind the drive-through service said: "We will be installing a category two laboratory and testing facility, which will be able to process over and above the expected tests per day".
He said that the company was very pleased to get the go-ahead. The two companies and the DAA had been waiting for the Government to allow an exemption to planning laws to facilitate the testing centres. Cork and Shannon airports' Covid-19 test centres are already operational.
The walk-in facility will be located in a building close to the Terminal 2 multi-storey car park and will have separate entry and exit points for customers. The drive-through facility is located in the Express Green car park, which is accessed via the R132 (Old Airport Road).
The Government has adopted the EU's traffic light system for international travel. The system will be implemented from November 29th. Covid-19 testing at airports is a key part of the system allowing for some freedom of movement. The old system whereby all international travellers to Ireland had to automatically quarantine themselves for 14-days upon arrival will be no more. If travellers can show a negative Covid-19 test within 3 days f travel, they will not have to self-isolate upon arrival.