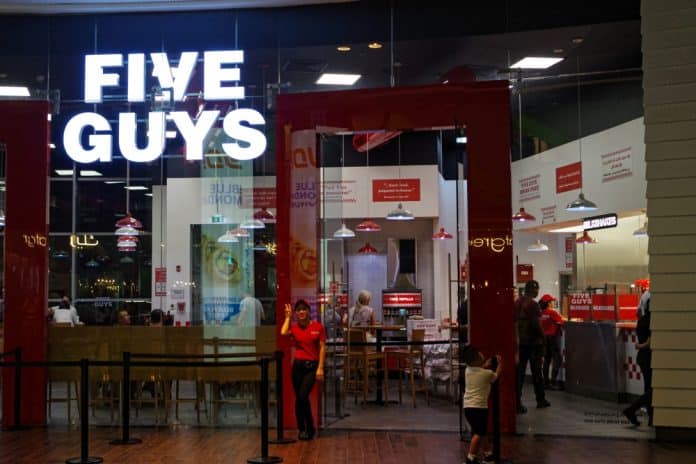 Five guys have been arrested after a fight at a branch of the burger chain – Five Guys.
Stuart Police Department in Florida says three boys and two adult men were detained following the alleged brawl.
The fight took place at one of the local outlets on Wednesday. All five (guys) were charged with affray.
A statement from local police read:
"Can you guess how many guys were arrested at this location on Wednesday? Early afternoon, Stuart Police received a report of a fist fight taking place inside of Five Guys Burgers and Fries. Five guys were involved in the fight, and those five guys found themselves under arrest."