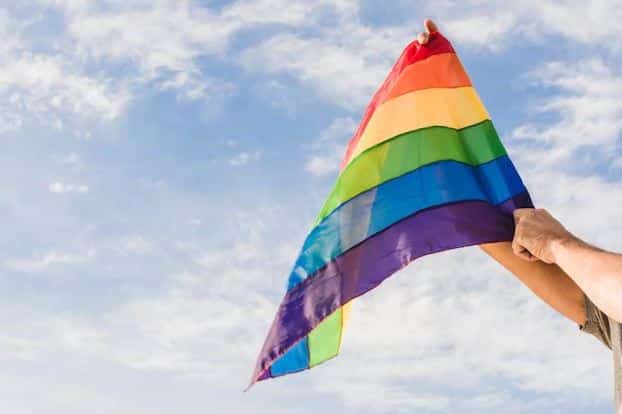 A World Cup ambassador has told German tv station ZDF that homosexuality was "damage in the mind", as Qatar prepares to host the global tournament, beginning in less than two weeks time.
In an interview filmed in Doha, former Qatari international Khalid Salman addressed the issue of homosexuality in Qatar.
Salman said any fans attending the tournament should behave according to its rules.
"They have to accept our rules here," an excerpt of the interview has revealed.
"(Homosexuality) is haram. You know what haram means?" he said.
Haram in Sharia is forbidden. When asked why it was haram he added "I am not a strict Muslim but why is it haram? Because it is damage in the mind."
The interview was then immediately stopped by an accompanying official. Reuters contacted FIFA and World Cup organizers in Qatar for comment.
Rasha Younes of LGBT rights at Human Rights Watch criticised the comments. She said "Salman's suggestion that same-sex attraction is 'damage in the mind' is harmful and unacceptable."
Last month HRW published a report documenting what it claimed was "arbitrary" police action against LGBTQ+ residents in Qatar, including six cases of severe and repeated beatings and five cases of sexual harassment in police custody between 2019 and 2022.
A Qatari official said HRW's allegations "contain information that is categorically and unequivocally false", without specifying.
Homosexuality is illegal in the conservative Muslim country, and some footballers have raised concerns over the rights of fans traveling for the event, especially LGBT+ individuals and women, whom rights groups say Qatari laws discriminate against.
Qatar is the first Middle Eastern country to host the World Cup, but the small nation has come under intense pressure in recent years for its treatment of foreign workers and restrictive social laws.
The country's human rights record has led to calls for teams and officials to boycott the tournament kicking off on November 20th.