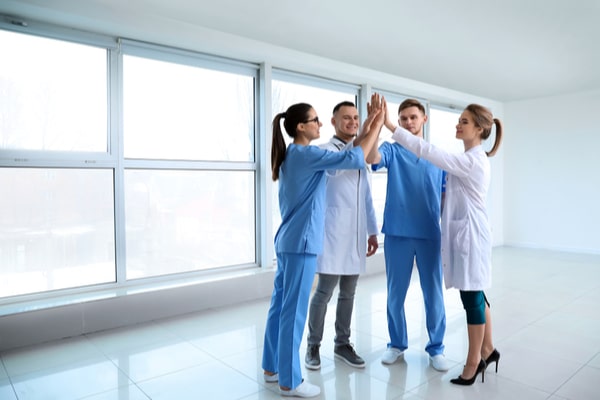 The number of people being treated in hospital for COVID-19 has fallen below 100 for the first time since September. There were 111 people in hospitals at 8am yesterday but that number dropped to 99 by 8pm, with 36 in intensive care.
According to reports, the hospitals with the highest numbers of COVID-19 patients were Mater Hospital (16), Tallaght Hospital (10) and Connolly Hospital Blanchardstown (8). Paul Reid said it was great to see the number drop, as it is a "clear demonstration" the vaccination programme is working.
Taking to Twitter, Reid wrote : "Great to see the Covid-19 hospitalised numbers drop to 99 tonight and 36 in ICU. A clear demonstration that the vaccination programme has for now broken the link from daily cases to sickness, hospitalisations, ICU and mortality."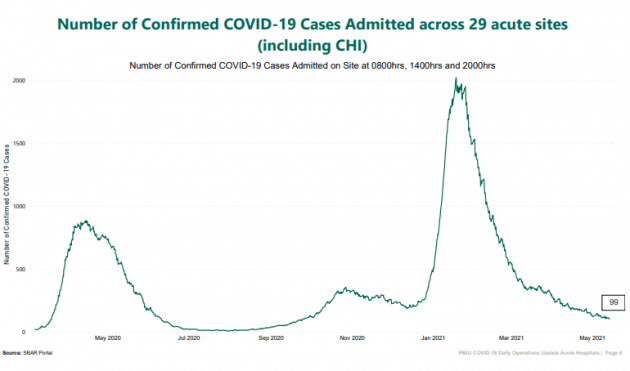 The low number of hospitalisations, released last night, show the efforts of the programme so far have prevented a rise in cases and lowered the spread. According to the HSE's CEO, more than 37% of the adult population has now received at least one dose.
Whilst speaking on the rollout in a radio interview, DCU Professor of Health Systems Anthony Staines said it is going "fantastically well". It's a triumph for the HSE, that they've managed to set up this programme from nowhere. They've used every piece of supply we got. The supply problems we had originally – which were not under their control – really appear to be beaten."
Professor Staines said the rollout is impacting massively on the pandemic, including the decrease in the number of hospitalisations. Although there is still a high number of daily cases, Staines believes mandatory hotel quarantine appears to be holding back vaccinations.
Although he would be happier if the number steadily reduced, Staines said the country should still "do okay" if the numbers remain stable during the vaccine rollout. Yesterday, there were 456 new confirmed cases of the virus, with the five-day average of new cases currently standing at 435, a slight increase when compared to recent days.
The number count was not affected during the recent major cyber-attack on the HSE's IT system, CEO Paul Reid confirmed. The HSE had to temporality shut down its IT system after the attack, which Reid called "quite sophisticated and very targeted".