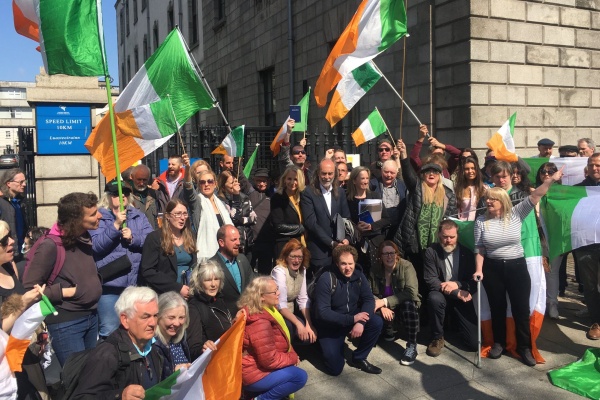 Gardaí are investigating after a large group of people gathered at the Four Courts yesterday.
The boisterous crowd bearing tricolours and bawling slogans about Irish patriotism and dangerous nonsense about a vaccine for covid-19 were seen ahead of a High Court challenge brought by the former journalists John Waters and Gemma O'Doherty against the Government's Covid-19 restrictions.
Last night, the Courts Service issued a statement condemning the gathering which put others at risk.
"We are disappointed and appalled that people chose, or organised, today to attend in large numbers, despite not being required to be there – and thus endangered themselves, gardaí, court staff, and court users to infection."
Gardaí said "Due to concerns over adherence to current Government instructions on non-essential journeys and social distancing, Gardaí asked persons present to disperse.