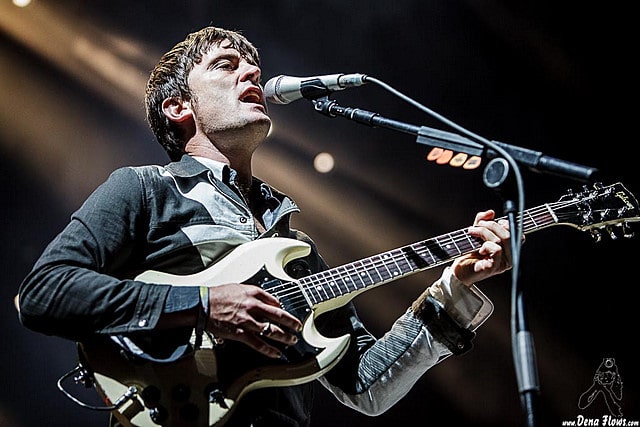 Franz Ferdinand becomes the latest in a long line of artist pulling out of Russian tour dates and performances following the country's invasion of neighboring Ukraine last week. Ferdinand called their shows in Moscow and St. Petersburg, both of which were schedule to take place later this summer. 
The Scottish rock-band shared news of the cancellations this morning (March 1) on their Instagram account, writing that "The only reason for this is the invasion of Ukraine by the Russian state," the band wrote. "We love Russia. This great country has inspired our band through its art and literature and since we first played there 17 years ago, we have built a rich and deep relationship with our Russian fans," the caption continued.
"Since Thursday morning, we have spoken to many of our friends in Russia via social media and have encountered unanimous opposition to this violence and solidarity with our Ukrainian friends. We know you see the madness of your country's leadership. We know you do not want war. We do not want war."
"Despite the tragedy of this situation, we still burn a flame of optimism in our hearts and look forward to the day when we can return in a time of peace to share the joy of music together again."
In an interview with Hot Press's Stuart Clark, Franz Ferdinand frontman Alex Kapranos had this to say about Russia's invasion of the Ukraine: "It's horrible because we've played in both Odessa and [Kyiv] in recent years. They're both amazing cities and I know people over there who must now be so frightened and concerned for themselves and their loved ones. For Russians as well – the ones I've met when we've been there don't want to go to war. I do think Putin is criminally insane."
Violence erupted in Ukraine late last week after years of tension between the two countries. Russian president Vladimir Putin reported that the invasion was motivated by the "demilitarisation and de-Nazification" of Ukraine, though these claims are at odds with Ukraine's Jewish President, Volodymr Zelensky.