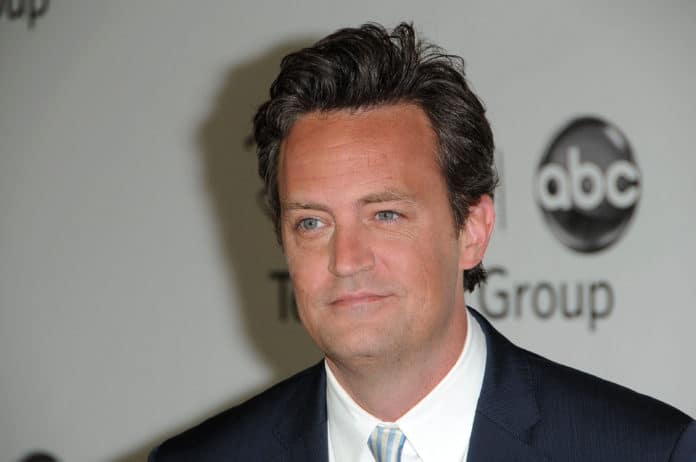 Matthew Perry, best known for his role as Chandler Bing on the hit series 'Friends', has announced that he will be releasing a memoir next year that details the actor's struggles with drug abuse and more. The project has been described as "candid, self-aware" and "unflinchingly honest" while also remaining humorous. 
Matthew Perry will be the first of the core six actors of the 'Friends' series to release a project like this likely meaning that fans of the show can expect some behind-the-scenes stories from the show's ten seasons. 
According to People magazine, Perry signed on for the project with Flatiron Books under Macmillan publishers for a whopping seven-figures. "There has been so much written about me by others in the past. I thought it was time people heard it directly from the horse's mouth. In this case, the horse's mouth being me," Matthew told People magazine.
Flatiron Books added that Perry's upcoming book will take "readers behind-the-scenes and onto the soundstage of the most successful sitcom of all time while opening up about his private struggles with addiction… This is the book that Friends fans have been waiting for."
Megan Lynch of Flatiron Books is slotted to edit Perry's memoir. In a statement to Deadline, Lynch reported that she is excited to release the project during a "time of isolation and division".
"We need humour, we need catharsis, and we need to agree on something-and Matthew's extraordinary story, told in his inimitable voice, is that thing. Matthew's book has unrivalled potential to bring people together, which feels especially galvanizing right now, a time of isolation and division," she added.
Fans can expect to see Perry's book on shelves in autumn of 2022. 
News of Matthew Perry's upcoming memoir comes alongside the tragic news that fellow 'Friends' star James Michael Tyler had passed away after a battle with prostate cancer at the age of 59. 
Perry took to Twitter to share his condolences for Tyler's passing writing: "We lost a good Friend yesterday in James Michael Tyler. Gunther, you will be missed. Rest in Peace."