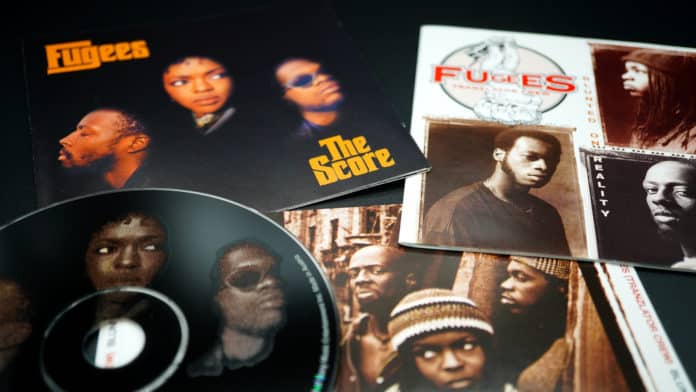 The Fugees announced a multi-date international tour to celebrate the 25th anniversary of their 1996 album "The Score" on Tuesday, followed the next evening by an impromptu performance in New York City's Roof at Pier 17. 
The group, made up of Lauryn Hill, Wyclef Jean, and Pras Michel, staged the pop-up gig in partnership with Global Citizen Live. Over 3,500 fans showed up for the Fugee's first performance in 15 years, though they had to wait over three-and-a-half hours beyond the show's scheduled start time for the band to arrive and perform only a select few songs. 
"The Score", originally released in 1996, was a defining album for hip-hop music at the time and would go on to sell an estimated seven million copies worldwide. Shortly after the album's release the group splintered and broke up, leaving its members to start solo careers, including Hill's lucrative 1998 solo debut album "The Miseducation of Lauryn Hill".
Wednesday nights performance saw the ensemble prepping for their first tour in nearly two decades, "Diaspora Calling", which kicks off with a show in Chicago on November 2, and ending in Ghana on December 18. 
Hill, who is infamous for starting her concerts late, explained the band's late entrance to the crowd saying, "We're still cooking it". 
She went on to acknowledge the group's rocky past, but insisted that the Fugees had nonetheless made their mark. "We made hip hop global" she added. 
Wyclef spoke out against the Haitian migrant crisis in Texas, calling on President Biden to address and aid in the situation. All in all Pras remained quiet throughout the concert apart from performing. 
Better late then never, the band worked their way through their short set featuring Fugees classics like "The Score", "Zealots", and "Fu-Gee-La" before they rounded out the evening with a pensive rendition of Bob Marley's "No Woman, No Cry".