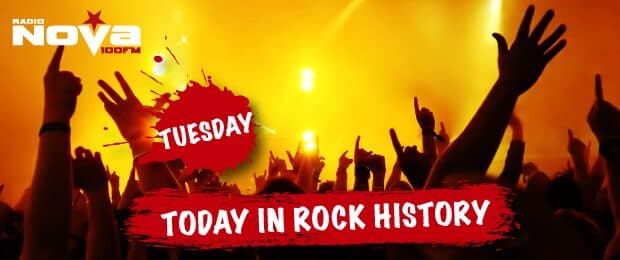 It's important to know your rock history, here at Radio NOVA we bring you ten rock stories from the sixties, seventies, eighties, nineties and the noughties.
On this day in rock history: November 25th.
1965: Harrods department store in London, closes to the public, so The Beatles can do their Christmas shopping in peace.
1966: The Jimi Hendrix Experience make their stage debut in front of a celebrity-filled audience at London's Bag O'Nails club.
1968: The Beatles' The White Album was released in America, the album has sold over 30 million copies worldwide, and was listed at number 10 on Rolling Stone's '500 Greatest Albums of All Time' list.
1969: John Lennon returned his MBE to The Queen because of the UK's involvement in the Nigeria Biafra war.
1968: Cream play their last concert at London's Royal Albert Hall to a crowd of over 10,000 fans, who chant "God save the Cream" as the group leaves the stage.
1971: Rolling Stone magazine quotes the surviving members of the Doors as saying they intend to continue on as a trio despite the loss of lead singer Jim Morrison.
1974: English songwriter Nick Drake died in his sleep aged 26 of an overdose of tryptasol, an anti-depressant drug.
1988: Ringo Starr and his wife Barbara Bach return to England, after the pair successfully complete their stint in an Arizona rehab clinic.
2000: A burglar broke into Alice Cooper's home and made off with over $6000 worth of clothes, shoes and electronics belonging to the singers daughter.
2003: Meat Loaf undergoes surgery to correct an irregular heartbeat.