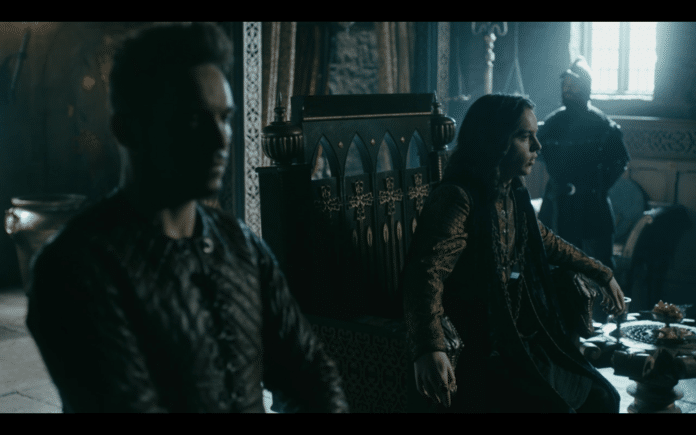 Giant candelabras from 'Game Of Thrones' along with thrones and costumes from 'Vikings' will soon go under the hammer.
The July 26th online auction at Sean Eacrett features props primarily from the six 'Vikings' series filmed in County Wicklow.
A boat chair, birthing table, axes, cabinets chairs, chests and tables are also among the lots on offer.
"I was dealing with a client in the antiques world a few years ago, who mentioned that he was the production manager on 'Penny Dreadful', a series that was being filmed in Dublin at the time", Laois's auctioneer to Hollywood, Sean Eacrett remembers, "so I suggested that if he ever wanted to sell the props and costumes after filming to let me know, and it turned out he was up for it."
After that first highly successful auction, Sean asked the client; "Why did you choose me?" The production manager replied; "You were the only one that asked!"
Just about every series to be filmed in Ardmore or Ashford now offer their props and sets to Eacrett for international sale and the auctions also benefits the Irish film industry.
You can see more details about the auction & online bidding at Easyliveauctions.com and liveauctioneers.com.

 

Viewing by appointment online on website starts Monday July 19th

Venue: Sean Eacrett auction showrooms Ballybrittas County Laois, R32 D932