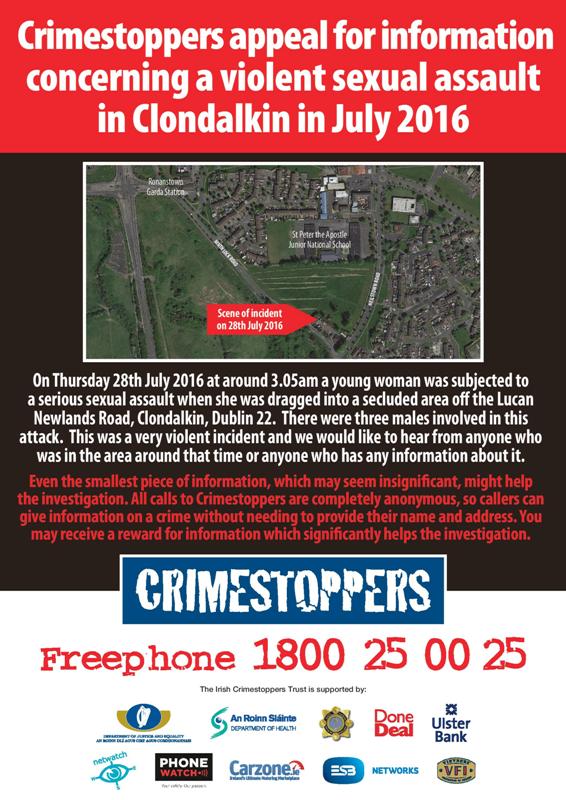 There's been a renewed appeal for information about an incident of violent sexual assault in Dublin last year.
A woman was attacked while she was walking with her bike in Clondalkin, in the early hours of the morning.
This vicious attack happened just after 3am on Thursday, July 28th 2016.
Up to three men dragged a woman into a secluded area off the Lucan Newlands Road where the woman was violently assaulted for up to 15 minutes.
The next day two male teens were arrested in Ronanstown but were later released without charge.
Now Gardaí and Crimestoppers have renewed their appeal for any information that could help further the inquiry.
It's believed the three men may have been in the area for some time before the attack took place with Gardaí particularly interested to speak to anyone who noticed suspicious activity between 1.00am and 3.30am.
Officers say Crimestoppers can be contacted anonymously on 1800 25 00 25, and that even the smallest piece of information might help their investigation.
Detective Inspector Mark O'Neill is appealing for anyone with information to contact them, and has a description of the men: