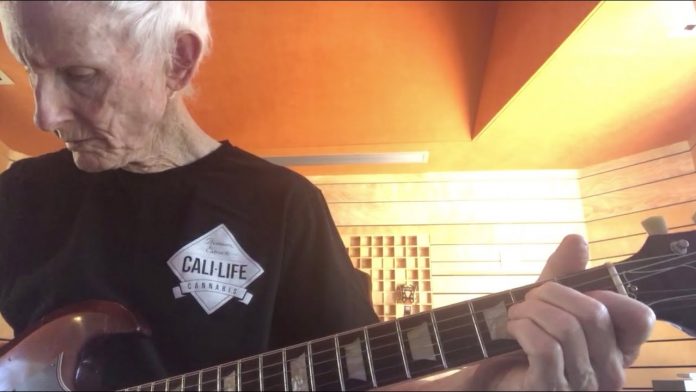 Guitarist Robby Krieger has been uploading guitar tutorials of classic Doors songs to the band's official YouTube channel for players self-quarantining.
So far, Krieger, who's now 74, has posted lessons on how to play "People Are Strange," "Roadhouse Blues," and "Moonlight Drive."
On August 24th, Robby Krieger will release his first album in a decade, titled The Ritual Begins At Sundown. The 10-track instrumental jazz set is the followup to Krieger's 2010 Grammy-nominated collection, Singularity.
Robby Krieger says, he fully embraces his Doors past, "Y'know, at first when I would play alone, I didn't do any Doors 'cause I'd had albums come out and stuff. But then I used to go see those Doors tribute bands, and boy, were they having fun, and the audience was having fun, and I was, 'Wait a minute — those are my songs.' So I started playing them more and more, and we do a lot of Doors stuff now."