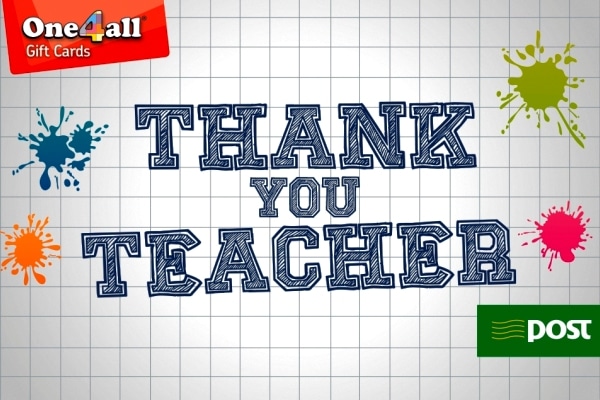 One4all, Ireland's leading Gift Card company, asked the Irish public throughout June to show their appreciation for Ireland's every day superheroes.
One4all called upon the parents of Ireland to nominate a teacher they believe deserves the title of 'Ireland's Best Superhero Teacher'
Nearly 500 entries later, Muinteoir Orlaith Ní Fhoglú, Junior Infants teacher at Scoil Mologa, Harold's Cross, Terenure, Dublin 6, has been crowned Ireland's Best Superhero Teacher.
Muinteoir Orlaith was nominated by the majority of parents of her Junior Infant students who praised her for going above and beyond in terms of the dedication, positivity and kindness she brings to the classroom every day.
Orlaith was selected following a judging process that considered the number of nominations and the outstanding testimonials she received.
In recognition of her heroic teaching, she has been gifted with a €500 One4all Gift Card to enjoy herself as she chooses and an additional €500 One4all Gift Card for Scoil Mologa.
When asked why they think Muinteoir Orlaith deserved the coveted title, Ursula Bracken – a parent from the school said:
"Muinteoir Orlaith is the perfect teacher for Junior infants! She has boundless energy, is extremely kind, super fun and the children just love her! She is never in bad form and we adore her positivity."
 Siobhan Lynch, another parent, also commented:
"Muinteoir Orlaith deserves to win this award for her enthusiasm for learning, her passion, energy, patience, organisation and her genuine sense of fun. Every day my son, and 29 other students, skip into her class. Thanks to Orlaith, my son has developed a wide range of Irish words this year and has a real appetite and love for learning. We are blessed to have had Orlaith as our first school teacher and Scoil Mologa is very lucky to have this superhero among their teaching staff."
Simply log on to one4all.ie to design and order your personalised One4all Gift Card or pick up a special edition 'Thank You Teacher' Gift Card in your local Post Office, Postpoint outlets nationwide including Topaz sites and online.