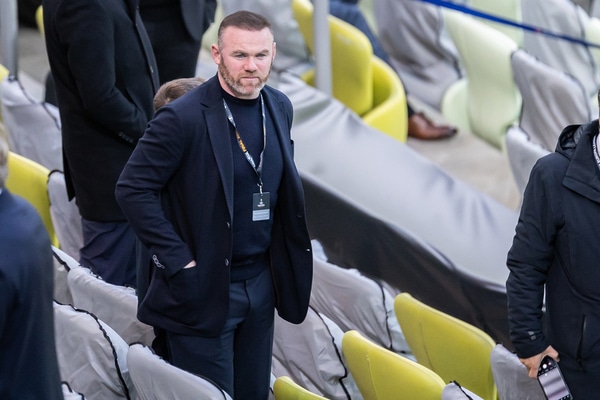 One of the girls who posed in their lingerie next to Wayne Rooney while he was passed out in a Manchester hotel room, has been reportedly dumped by her fiancé.
21 year old accountant trainee, Elise Melvin posed next to the former footballer while he was asleep in the hotel room. He friends Brooke Morgan and Snapchat model Tayler Ryan also posed in their lingerie beside Rooney. One of the photos also shows a girl flashing her backside with the caption "Mooney Rooney".
After a night out clubbing, Wayne Rooney accompanied the three girls back to their hotel room where he drunkenly passed out.
Parents of the girls, all aged 21 have had this to say.
"It's upset them all. They're in tears. She's a good girl and comes from a decent family". They thought they were being funny but I've told them it was absolutely stupid".
The added, "I feel awful for them but I'm also angry because they've been stupid".
Bosses at paper producers Kimberly Clark have said that denied that Brooke Morgan was sacked for bringing then into disrepute. They added that they were offering her ther "full support".
"It's not nice"
It has now emerged that Elise's husband to be, 26 year old Stuart Rodger was so upset following the posting of these photos with Wayne Rooney that he called off the upcoming nuptuals.
A source said, "Stuart ended it because it was all over the internet. It's not nice".
Rooney "the rascal" has "got form"
However, a relative of Snapchat model Tayler Ryan called Rooney a "rascal" and questioned why he was going back to a hotel room with three 21 year old women.
"He's a rascal. This is textbook for him – he's got form", he said.
It has also been reported that Wayne Rooney's wife Colleen has backed her husband, following the circulation of these photos.
The Sun have reported that Collen has refused to cut short a family holiday to North Wales with her husband and the children.
"Coleen is fully behind him", a source said.
"She feels he's been the victim of a stitch-up. She has spoken to him and is entirely backing his version of events. They are rock solid".
Wayne Rooney's representatives had called the police, saying that these photos were taken without his consent.