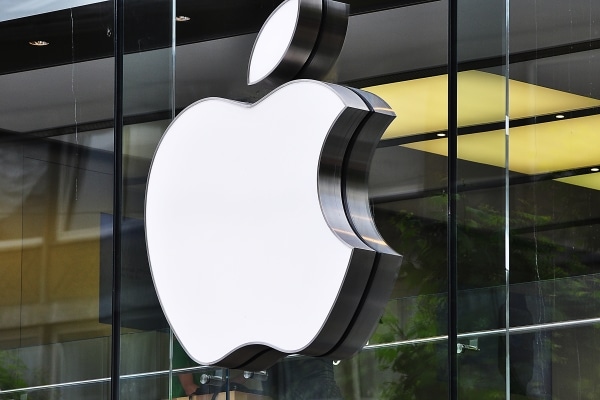 The Taoiseach Leo Varadkar says plans by Apple to scrap its data centre in Athenry, Co. Galway is 'regrettable'
The €850m facility was due to create hundreds of jobs – but has faced years of lengthy legal efforts to block it on environmental grounds.
The Supreme Court appeal against An Bord Pleanála's decision to grant planning permission on their lands in Athenry has frustrated the corporation.
Paul Keane from the group 'Athenry for Apple' says its a 'black-mark' against Athenry. Following years of lengthy legal efforts to block it on environmental grounds – the tech giant has finally called time on the project.
Apple first announced plans to build a data center in Athenry in February 2015. Apple currently employs around 6000 people in Dublin and Cork – spending over 550 million euro with local companies over the past two years.
It says today's setback won't 'dampen its enthusiasm' for future projects in Ireland as its business grows.
Ms. Heather Humphreys T.D., Minister for Business, Enterprise and Innovation said: "I very much regret that Apple will not be pursuing its plans to construct a data centre in Athenry, especially as the project would have been a source of significant investment and job creation for Galway and the West of Ireland. Notwithstanding this bad news, I welcome that Apple have confirmed that they are strongly committed to their existing operations in Ireland.
"The Government, together with IDA Ireland, did everything it could to support this investment. This included high-level engagement with the company, both at home and abroad. Ultimately, in spite of these efforts, Apple has taken a commercial decision not to proceed, making it clear that the delays that beset this project caused them to reconsider their plans.
"These delays have, if nothing else, underlined our need to make the State's planning and legal processes more efficient. The Government has therefore already been working, over the last number of months, to make improvements to those processes. This will ensure we are better placed to take advantage of future such investment opportunities, whether from data centre providers or other sectors."
Commenting further on the actions taken by Government to ensure Ireland avails of all similar investments in the future, the Minister continued:
"The Government recognises the important role that data centre investments can – and still will – have in contributing to economic growth and job creation in Ireland. That's why we agreed, in October 2017, to the implementation of a strengthened policy framework to support their continued development. That framework includes a number of actions which, once fully implemented, will help us attract and sustain such investments in the future, especially in regional locations."
The actions include: The development of a National Policy Statement on the role of data centres in Ireland's overall enterprise strategy. This will set out the importance of data centres to our economic development, and the potential for development in regional locations, whilst also taking account of wider challenges in energy and renewable energy policy.
While fully respecting the importance of due process within the planning system, the Government is equally determined to maximise the certainty around decision-making timeframes.
The Government has therefore published legislative proposals to designate data centres as "strategic infrastructure" for planning purposes. That will ensure that future data centre-related planning applications can move more swiftly through the planning process.
This amendment to the Planning Act will be tabled in the forthcoming Seanad Report Stage deliberations on the Planning and Development (Amendment) Bill 2016, expected to take place in the coming weeks; in early June 2018. It is expected that the changes will be enacted by the end of the current Dáil session.