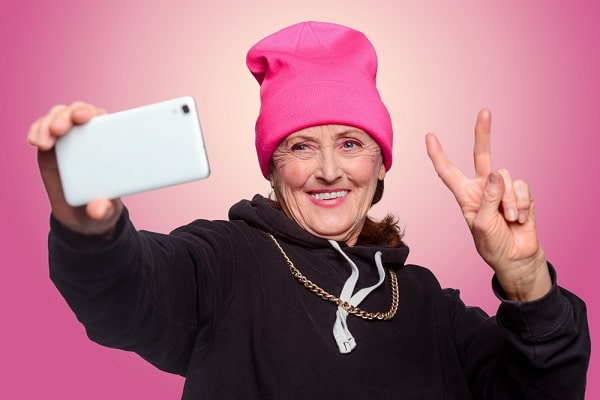 A recent study has found that the modern grandparent is more likely to listen to rock music and keep in shape, than what outdated stereotypes lead us to believe. A study of 2,000 grandparents found that more than half believe they do not act like certain stereotypes.
Oak Tree Mobility, a mobility business that offers a range of handmade rise and recline chairs, adjustable beds and bath lifts, commissioned research on the activity and mobility of their older customers. The research, carried out by OnePoll, compiled the various lifestyles and found some interesting statistics.
The latest generation of grandparents are showing that "sixty is the new thirty", with 43% saying they try to live their lives as they did in their younger years. 45% claim they have never felt as carefree as they do now.
Rock fans of the 60s and 70s have proven their music tastes are sustainable through time with bands like AC/DC still topping music charts today. Grandparents who listened to bands such as Deep Purple, AC/DC and Guns N' Roses in their younger years can possibly still here new music produced today. Most recently, AC/DC's latest album PWR/UP skyrocketed up the album charts to take top spot in 18 countries.
Verity Kick, Marketing Director at Middletons and Oak Tree Mobility, said that just because you're older "doesn't mean you can't do certain things, as the research clearly shows.
"The phrase '40 is the new 30' has now shifted upwards, as people live longer – so in many ways, 60 is the new 30. Of course, this doesn't apply to every grandparent, but our study has found many are enjoying their lives just as much as they did in their younger years".
"Mobility is hugely important to being able to enjoy life to the fullest. If you can move around your home and the world in comfort, it can feel like it takes years off your age."
The research also found 60% of grandparents feel they are actively doing a good job of changing people's perceptions of what 'old' people are like. Three quarters think they are nothing like their own grandparents when they were at the same age. The study found many grandparents to be tech-savvy, with 73% using Facebook, 46% watching YouTube and nearly a quarter surveyed have profiles on Instagram.
While many would not look forward to being old, 39% confessed to fearing growing old when they were younger. Meanwhile, 81% admit that it has not been nearly as bad as they thought it would be.
"Lots of the younger generation are afraid of what it's like getting older," added Verity. "This is partly due to stereotypes around old people, which is what we're trying to change in the UK and beyond.
"Getting old doesn't mean you have to stop doing the things you love, listening to music you like or even rocking out at gigs. Taking care of joints and your overall health in younger years, will pay dividends when you get older. Mobility will become one thing you can't take for granted."