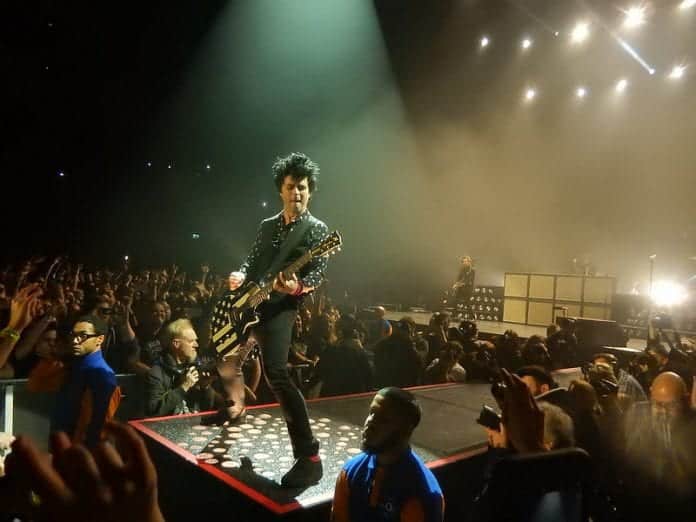 Green Day will be releasing a greatest hits album 'God's Favourite Band'. Their last LP Revolution Radio was almost a year ago so the greatest hits album in November is a welcome surprise for fans.
The collection of hits will be laid out chronologically, beginning with Kerplunk's "2000 Light Years Away" from 1991. The album will also featured two new tracks, a new version of Revolution Radio's "Ordinary World" featuring Miranda Lambert and "Back in the USA".
The band originally released "Ordinary World" in 2016 on the band's Revolution Radio album.
Green Day is teaming up with Miranda Lambert for a revised version of "Ordinary World," a song originally released on the band's 2016 album, Revolution Radio. The re-recorded track will appear on next month's Greatest Hits: God's Favorite Band as a duet, with Lambert and Green Day frontman Billie Joe Armstrong sharing lead vocals.
See full tracklist below:
1. "2000 Light Years Away"
2. "Longview"
3. "Welcome To Paradise"
4. "Basket Case"
5. "When I Come Around"
6. "She"
7. "Brain Stew"
8. "Hitchin' a Ride"
9. "Good Riddance (Time of Your Life)"
10. "Minority"
11. "Warning"
12. "American Idiot"
13. "Boulevard of Broken Dreams"
14. "Holiday"
15. "Wake Me Up When September Ends"
16. "Know Your Enemy"
17. "21 Guns"
18. "Oh Love"
19. "Bang Bang"
20. "Still Breathing"
21. "Ordinary World (feat Miranda Lambert)"
22. "Back In The USA"
https://www.youtube.com/watch?v=96SKBlTYF7E