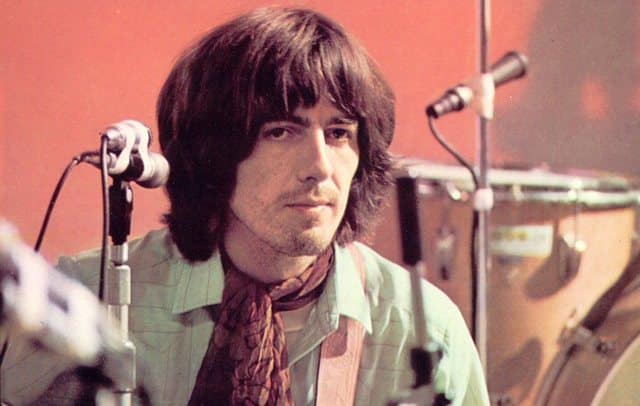 Some big anniversaries fall this week. On Tuesday 25th of February, the baby Beatle, George Harrison would have been 71.
Over the course of the group's recording years,62-70- Harrison wrote so many classic songs like 'If I Needed  Someone,''  ''Taxman,''  ''While My Guitar Gently Weeps,'' ''Here Comes The Sun,'' and 'Something'.
He was also the first of the Fab Four to have a solo number one with ''My Sweet Lord''. Harrison also turned his hand to producing  Ringo Starr's first couple of solo singles, ''It Don't Come Easy,'' and ''Back off Boogaloo,'' as well as co- writing Starr's first solo number one ''Photograph''.
George  went  Awol for much of the 80's, admitting that much of the music of that era left him cold. He was a major Formula One fan and was often seen at Grand Prix's and even bought a road going Mclaren!.  Shortly after his return to the spotlight in 1987, Harrison co-founded the supergroup the Travelling Wilburys.
If you can find it, check out Martin Scorsese's  HBO documentary, George Harrison: Living In the Material World. A bit long at three and a half hours long, it features interviews with his widow and son Olivia and Dhani, Paul McCartney, Ringo Starr, Tom Petty, Jeff Lynne, Eric Clapton and others. Harrison died of cancer in 2001 at the far too young age of 58.
Another big date is this Sunday March 2ndt. It marks the 66th birthday of one of the greats , Rory Gallagher. You know all the stories and quotes that the likes of Jimi Hendrix is alleged to have said about who is the greatest guitarist..Or do you?..
This Sunday night 9pm on Radio Nova, Pat James presents ''Off The Record,'' and this week he dedicates the show to Gallagher, who died in 1995, aged just 47. Featuring an interview with  Rory's  brother and manager Donal ,  I can tell you even the biggest fans of the G Man will hear some great stories, and brilliant music.
Til the next time……
Greg Gaughran-Weekdays from 10am- On Radio Nova