The head of a homeless charity has criticised the Government's decision to re-appoint the Chair of the Housing Agency.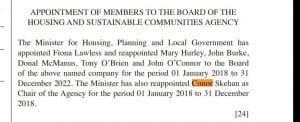 via: @lorcanSirr on Twitter
It's in the wake of Conor Skehan's remarks earlier this week, claiming some people in emergency accommodation could be 'gaming the system' to get housing.
He also called for performance targets for charities working in the sector.
CEO of Inner City Helping Homeless Anthony Flynn doesn't agree with the appointment saying "its very foolish on behalf of the department".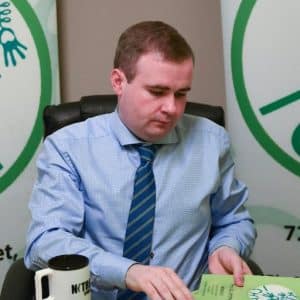 via: @AnthonyFlynnICHH on Twitter
This is a kick in the teeth for people experiencing homelessness. Reappoint a guy with a shocking track record over the last few years, that has made plenty of outrageous comments about homeless people recently. Is this the best we can do??? The answer to that is an emphatic no! https://t.co/3IDu1NlKeX

— ICHHDUBLIN (@ICHHDUBLIN) January 5, 2018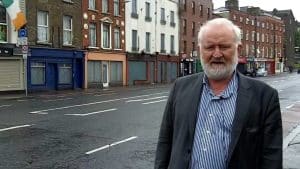 Conor Skehan via: youtube.com
Meanwhile,
House prices are expected to rise again this year by 8 per cent across the country.
Some areas of Limerick could see a jump of 20 percent while increases in Dublin will range from 5 to 10 per cent.
The details will be published in the Sunday Times Property Price Guide Tomorrow.