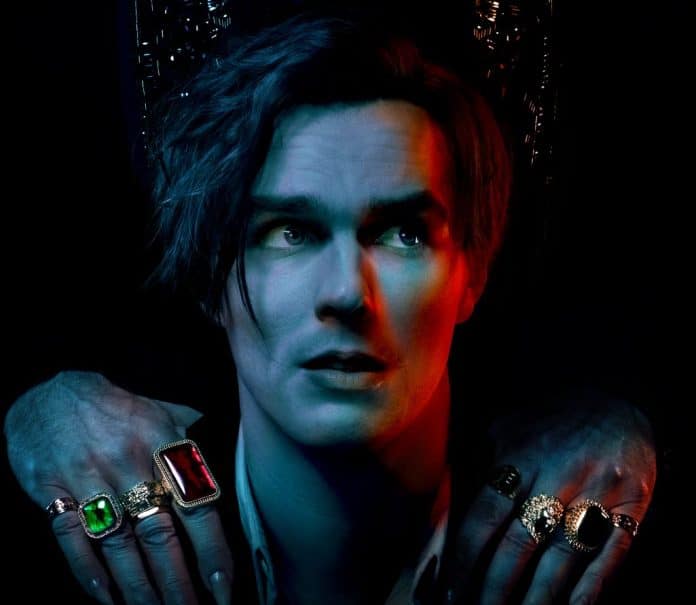 Would you like to listen to the article instead of reading it?
RENFIELD is a modern monster tale of Dracula's loyal servant starring Emmy nominee NICHOLAS HOULT (whose breakthrough came with his role in the 2002 comedy-drama About a Boy). 
Renfield is the tortured aide to history's most narcissistic boss, Dracula (played in this film by Oscar winner NICOLAS CAGE).
In the black comedy horror, Renfield is forced to procure his master's prey and do his every bidding, no matter how debased. But now, after centuries of servitude, Renfield is ready to see if there's a life outside the shadow of The Prince of Darkness. If only he can figure out how to end his codependency.
I chatted with Hoult about the legend of Dracula and working with the other Nic…
RENFIELD is directed by Emmy winner CHRIS MCKAY (The Tomorrow War, The LEGO Batman Movie) from a screen story by The Walking Dead and Invincible creator ROBERT KIRKMAN and a screenplay by RYAN RIDLEY (Ghosted series, Rick & Morty series).
The film also stars Golden Globe winner AWKWAFINA (The Farewell, Marvel's Shang-Chi and the Legend of Ten Rings), Emmy winner BEN SCHWARTZ (Sonic, The Afterparty), ADRIAN MARTINEZ (The Secret Life of Walter Mitty, Focus), BRANDON SCOTT JONES (Ghosts, The Other Two) and Emmy winner and Oscar nominee SHOHREH AGHDASHLOO (House of Saddam, House of Sand and Fog).
An over-dose of gore, RENFIELD with Nicolas Cage as Dracula is a perfect mix of rock star and the jilted lover.  RENFIELD gets ★★★