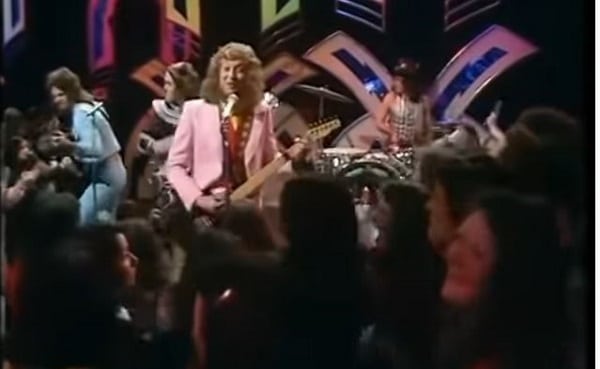 English rocker, Noddy Holder says drunken fans often mistake him for Wizzard frontman Roy Wood and sing the wrong Christmas song at him.
The Slade rocker, who co-wrote the 1973 festive classic Merry Christmas Everybody, has revealed drunken people will often come up to him and belt out Wizzard's hit I Wish It Could Be Christmas Everyday. Holder says fans confuse his song with Roy Wood's festive hit.
Drunk people come up to him and burst into their renditions of Wizzard's festive song. Although, Holder does see the funny side to it.
"What's funny is people come up to me in all the bars and all around and say, 'Oh, I love your Christmas record'. And I say, 'Oh good, I'm glad you like it'.
"Then they say, 'Yeah, we always have it on every year, that Wish It Could Be Christmas Every Day'. They think I did Woody's song."
The 74 year-old still earns about half a million euro a year in royalties from his 1973 festive favourite. However, Holder revealed recently that he finds the festive period tough.
Speaking to No Regrets singer, Robbie Williams and his wife Ayda Field on their podcast, Holder said December is difficult for him as he has to hide from the public in certain situations.
"The worst time is if I'm in a restaurant with my family or mates and they're shouting it across the restaurant, you know, at the top of their voice," Holder revealed. "I'm trying to hide in a corner.
"Of course, somebody on their way to the bog, off the Christmas party, will pass my table," explains Holder. "Then it swiftly gets round that I'm in. Then they all want it. They all want me to sing along with it around the table."
Slade's Merry Christmas Everyone came into the charts on the 15th of December, 1973 and peaked at #1, where it stayed for five weeks. At this time of the year, you're guaranteed to hear merry people singing Holder's festive hit.