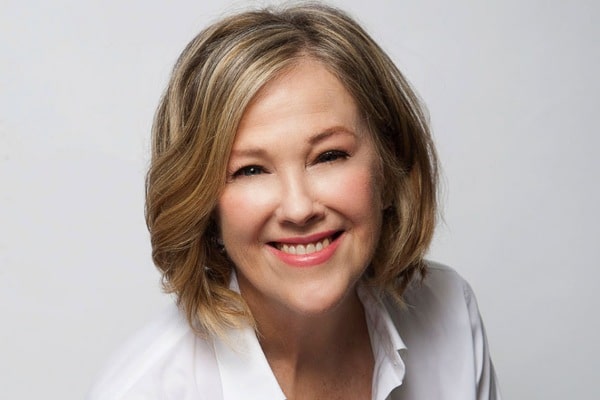 Home Alone mom Catherine O'Hara joins Mark Hamill, Paula Malcomson and Barry Keoghan as a recipient of a US-Ireland Alliance Oscar Wilde Award.
The event will be held on March 1st at J.J. Abrams' Bad Robot in Santa Monica.
Trina Vargo, founder and president of the US-Ireland Alliance, said: "Last year, Catherine was a big hit in introducing honoree Martin Short. He's returning the favor this year and will roast, I mean present to, Catherine!"
Catherine O'Hara is a prolific, multi-award-winning actress, writer, and comedian whose film credits include lead and supporting roles in Beetlejuice, Home Alone, Home Alone 2: Lost In New York, and many more.
O'Hara has collaborated with Christopher Guest and co-writer Eugene Levy four times on the critically acclaimed mockumentary films Waiting For Guffman, Best In Show, A Mighty Wind, and For Your Consideration.
Her performance in the latter won her the 2007 National Board of Review Award for Supporting Actress.
Her role in HBO's Temple Grandin earned her Primetime Emmy, Satellite and Screen Actors Guild Award nominations.
She recently finished wrapping Season 4 of the hit CBC series, Schitt's Creek, alongside Eugene Levy, Dan Levy and Chris Elliott. Last year she received a Canadian Screen Award for Best Actress in a Comedy Series for her performance on the show.