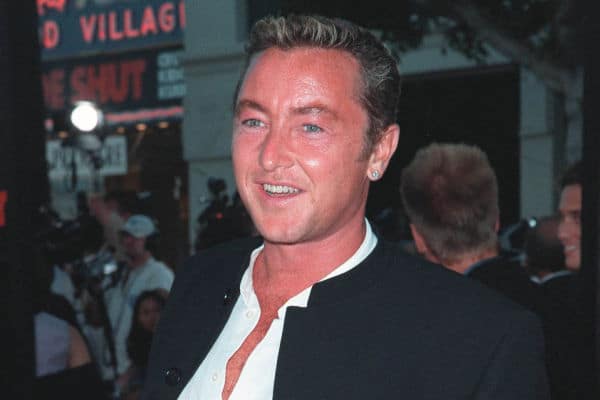 Michael Flatley has revealed that he has undergone surgery after being diagnosed with an "aggressive form of cancer".
The dancer and choreographer confirmed this news via his Instagram account.
"Dear friends, we have something personal to share, Michael Flatley has been diagnosed with an aggressive form of cancer", Flatley revealed. "He has undergone surgery and is in the care of an excellent team of doctors". 
"No further comments will be made at this time", he added. "We ask only for your prayers and well wishes. Thank you. Teamlord". 
See the post in full here.
Very sad to hear about Michael Flatley's aggressive cancer diagnosis. Praying for a full recovery. pic.twitter.com/28cwlC7TiE

— Kris (@MamaBearKrissie) January 11, 2023
Blackbird
Michael Flatley came to prominence when he performed his Irish Dancing production Riverdance in the 1994 Eurovision Contest.
He also extended it to a full length show at Dublin's Point Theatre a year later.
Flatley later followed this up with his own production, Lord of the Dance, along with other productions including Celtic Tiger and Feet of Flames.
On top of this, Michael Flatley expanded his wings into the film business, starring and directing his own Thriller Blackbird in 2018.
The film saw Flatley saw as a MI6 operative who is drawn into coming out of retirement. Alongside Flatley, the thriller also starred Patrick Bergin, Ian Beattie, and Eric Roberts.
"I'm thrilled to be releasing Blackbird in cinemas across Ireland. The pandemic has brought about many unprecedented production delays, but we're finally there. As well as filming on location in Barbados and the UK, we filmed many scenes in Ireland, so premiering here was always the first choice. There's nothing more breath-taking than the Irish landscape", Flatley said of the film at the time.
Along with being co produced by co-produced by Five Knight Films (Cardboard Gangsters) and Parachute Film Studios, the film was also produced by Glen Kirby and Jed Tune (Off Piste, The Pugilist) for Dancelord Pictures and West One Entertainment.
More on this here.