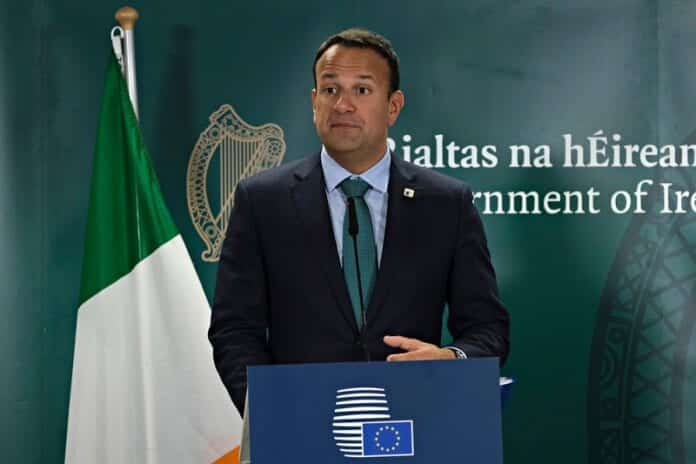 Táiniste Leo Varadkar has said that hotel residents will be eating for only a "few weeks" before independent restaurants reopen for indoor dining.
Restaurants have come together to start a campain called #ThePlan. This campaign was launched to try and get restaurants to re-open by June 2.
The comments from Varadkar come after the campaign was proposed by Kerry restauranteur Paul Treyvaud. Back in January, Paul Treyvaud said that he would be opening his restaurant in July, regardless of restrictions.
Treyvaud made his feelings known, saying this.
"I have decided I am opening my restaurant July 1, no matter what. That gives them four months to sort out everything. I've done everything I've been told to do. 55k came in from the UK with the variant, now over 1500 from Brazil. The problem is no longer us. It's an incompetent Gov".
At the time he also added, "I'm not saying I'll open now – it's not safe. But I'm giving four months for the Government to get this (virus) under control.
"And if not, I will open up in July. My wife lost her aunt to Covid-19 last year and my wife got it too, so I know how bad this is. I fully understand and I commiserate with anyone who's lost anyone to Covid-19. But we can't just look at the Covid situation here, we must look at everything Covid has done, destroying livelihoods".
The only difference between success and failure is ACTION.

Here's the link for the letter to send to all of your TDS. Send one to all your local TDS & even better if all your family do the same. We need everyone to support this #ThePlan https://t.co/xsjrTsE7Ym pic.twitter.com/bg5NcLGQ5c

— Paul Treyvaud (@PaulTreyvaud) May 13, 2021
"Incongruous and unfair"
Now Treyvaud's campaign has been backed by Fine Gael's Charlie Flanagan and Fianna Fáil's Jim O'Callaghan, with Flanagan calling it "incongrous and unfair" to treat independent restaurants differently.
Flanagan also tweeted that it "makes sense" for restaurants to reopen at the same time as hotels. The former Justice Minister also added that it would be "carefully thought out and will of course have full regard to public health".
Meanwhile, O'Callaghan said, "We can see from the UK that vaccination enables the safe reopening of hospitality". Adding that,"all restaurants should be treated the same".
Sinn Féin TD Imelda Munster also expressed concerns that a "two tier" industry may be created. She also questioned Táiniste Varadkar yesterday in the Dáil as to why it was viewed as safe for hotel restaurants to reopen in June, while restaurants and cafés had to remain shut for indoor diining until the following month.
"Annoyance around disparity" between hotel and independent restaurants
Leo Varadkar did ackowledge the "annoyance around disparity" between restaurants and hotels. However, he did say that he expects it to only last for a matter of weeks.
The Fine Gael leader also pointed out that even during level 5 of the restrictions and the "worst period of the pandemic, we allowed hotels to serve meals to their guests in the restaurant".
"So we don't want to take that away now", Varadkar said. "But I do appreciate that that creates disparity now between hotels and I anticipate that will only last for a few weeks".
"We're aiming for indoor dining to resume in July, but a lot can happen between now and then".