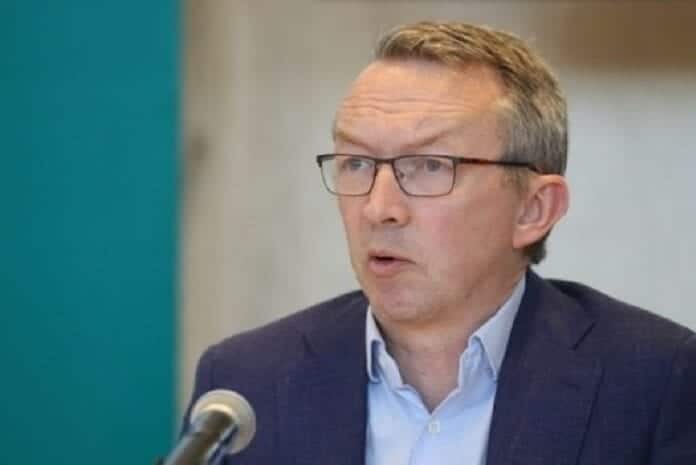 The HSE chief clinical officer, Dr. Colm Henry has urged the public to avoid any protests or events planned for St. Patrick's Day.
Speaking to Newstalk, Dr. Henry said, "I understand people's frustrations. I really believe we're going to see great improvements this year" as he referenced the progress Israel has seen since its vaccination rollout began.
He added, "I urge people to remember that this virus has not gone away. We are still seeing people being hospitalised and ending up in ICU."
Gardaí are putting operations in place to prepare for any protests that may take place in Dublin and other parts of the country on St. Patrick's Day.
They have been monitoring social media sites for activity and some licenses for events have already been rejected by Dublin City Council.
In recent weeks, there have been mass protests in Dublin and Cork and they are expecting some events to take place this week.
One source told the Journal.ie:
"There is a small amount of events planned for the city, across mainstream social media, and in chat groups. A lot of people have said they are going to these events but it is impossible to say how many of the people who said they are interested will actually turn up on the day.
"It is hoped that a lot won't venture out on Wednesday morning but there is a plan in place to deal with it, it would be naive to believe gardaí will not be looking at it closely."
In his interview, Dr. Henry also commented on the pause of the AstraZeneca rollout in Ireland.
"This is a pause, it is disappointing, it is a setback for the programme – it's not stopping, it's just a pause."
HSE boss Paul Reid has defended the pause and said Ireland has a good track record for delivering vaccines.
The National Immunisation Advisory Committee (NIAC) recommended that the rollout of the AstraZeneca vaccine should be paused while the European Medicines Agency investigates reports that blood clots are linked to the vaccine.
These reports emerged from Norway and now other European countries have followed suit and have suspended the use of AstraZeneca.
It now means that up to 30,000 people will have their vaccine appointment rescheduled which is another blow to Ireland's rollout of the vaccine and will only cause more problems for the HSE.
Professor Luke O'Neil has said the pause is "very disturbing" and you can check out Radio Nova's report on it here.
According to Ireland's Covid-19 Data Hub, the country has now surpassed 600,000 vaccines.
These include 443,092 first doses of the vaccine while 163,812 people have received their second jab.