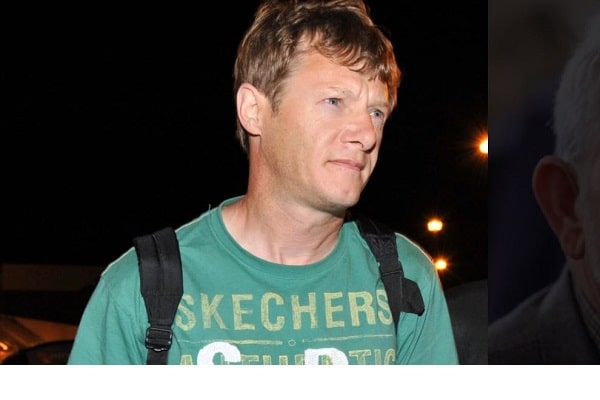 A retired garda has recalled the first time he crossed paths with convicted rapist Larry Murphy, referring to it as the day he "met a monster".
Murphy was convicted of abducting and raping a woman in Carlow back in 2000. He has also been suspected for being behind the rape and murder of missing Kildare student Deirdre Jacob in 1998.
Tosh Lavery retired as a garda, having served in the Garda Water Unit for 34 years. He said that he briefly met Larry Murphy in the Kildare/Wicklow area between 1997 and 1998. This happened before Deirdre Jacob went missing and the Carlow attack took place.
56 year old Larry Murphy currently lives in England, with Gardaí awaiting clearance for him to face charges of the suspected murder of Deirdre Jacob.
Gardaí asked the Director of Public Prosecutions for Murphy to be charged with her murder. Ms Jacob's remains have never been found.
"The coldness in his eyes"
Speaking recently, former garda Lavery also detailed his first ever confrontation with Murphy.
"I was cycling in the area and I had a bit of a confrontation with him", he said. "I remember he was in his white van and I asked him what he was doing there".
Lavery continued, "He just opened the van window a crack so that he could hear me, but he didn't answer me".
"He just stared at me. I will never forget the coldness in his eyes. After a few moments, he looked away from me to his passenger and motioned him to get out of the van".
"He just stared at me with an icy contempt".
Mr Lavery also admitted that he thought nothing more of this incident, until he heard that Mr Murphy was arrested for the Carlow rape in 2000.
He said, "It was the talk of the area and a friend rang me to tell me the man I had the row with was Larry Murphy and he had just been arrested for the rape of a woman".
"Everything made sense to me and I looked at our meeting with fresh eyes".
"Thinking back, I realised that he decided not to get involved with me when I challenged him".
"Anyone's attention"
On reflection, Lavery also said that Murphy was keen to not get involved with him because he did not want to come to "anyone's attention".
"I believe he did that on purpose because he did not want to come to anyone's attention, especially me, a serving garda",he also added. "I think he just wanted to stay under the radar at all times".
Tosh Lavery also revealed that he informed specialists Gardaí who were investigating missing women in Leinster, including Deirdre Jacob.
"I made it my business to speak to them and raise Murphy with them", he said.
Mr Lavery also added that he hoped that Larry Murphy would face justice.