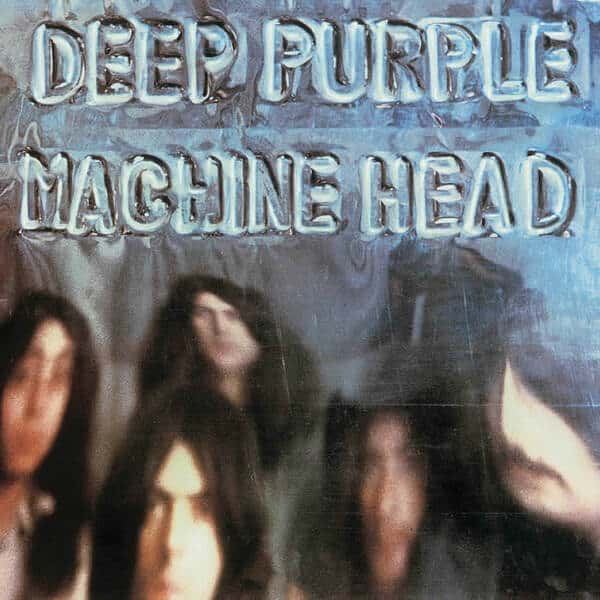 Tonight (October 20th) on the world famous Classic Album at Midnight on Radio Nova we're playing Deep Purple's Machine Head.
The album is presented in full with no commercials or interruptions.
Formed in London in 1968, Deep Purple followed the same trajectory as many British rock groups of the era, beginning as a psychedelic rock outfit, segueing into progressive rock before settling into hard rock and laying the foundations of what would become known as heavy metal.
By the time of Machine Head's recording in 1971, Deep Purple already had five studio albums under their belt. With each successive album their sound developed more towards hard rock, and Machine Head would consolidate this progression.
Deep Purple had recorded their previous albums on tight schedules due to their busy touring. For Machine Head they wanted to spend more time in the studio with the goal of reproducing a sound on record that captured the energy of their stage shows.
The band hired the Rolling Stones' mobile studio, which they brought to Switzerland, planning to record at Montreaux Casino, a venue where they had previously performed. Their plans were scuppered when the venue went up in flames during a Frank Zappa concert.
Relocating to the nearby Pavilion theatre, Deep Purple immediately wrote a song called Smoke on the Water about the burning of the Montreaux Casino, which was photographed while in flames, providing the album with its gatefold cover image.
After being evicted from the Pavilion due to noise complaints, the band relocated to the nearby Grand Hotel.
Some of Machine Head's songs had been written by the band while on their most recent tour. The album opener Highway Star was devised on the fly when a journalist on their tour bus asked guitarist Ritchie Blackmore how he wrote songs. Blackmore reportedly replied "like this" before picking up his guitar and improvising the now famous riff.
Pictures of Home was inspired by the scenic setting of Montreaux. Smoke on the Water contains a contender for rock's most famous riff, which Blackmore claimed was modelled on Beethoven's Fifth Symphony. Space Truckin' was written as a spoof of 1950s rock n' roll, but with its sci-fi theme it fits right in with the era's prog rock movement.
Deep Purple's line-up at the time of Machine Head consisted of Ritchie Blackmore (guitar), Ian Gillan (vocals, harmonica), Roger Glover (bass), Jon Lord (Keyboards) and Ian Paice (drums).
In its original form, Machine Head features seven tracks. On Side A are Highway Star; Maybe I'm a Leo; Pictures of Home; and Never Before. On Side B are Smoke on the Water; Lazy; and Space Truckin'.
Machine Head was released on March 25th, 1972, reaching number one on the UK albums chart within a week of its release. Initially it reached number 34 in the US but in 1973 it returned to the chart at number 7 due to the popularity of Smoke on the Water, which peaked at number 4 on the Billboard singles chart.
Critics were won over by Machine Head, with Rolling Stone's Lester Bangs hailing Highway Star and Space Truckin' as "Deep Purple classics." In 1989 Kerrang! magazine ranked Machine Head at number 35 on a list of the 100 greatest heavy metal albums of all time. Ozzy Osbourne has called it one of his 10 favourite British records of all time.
Who are we to argue with Ozzy? You can rock out to Machine Head at midnight tonight on Radio Nova.