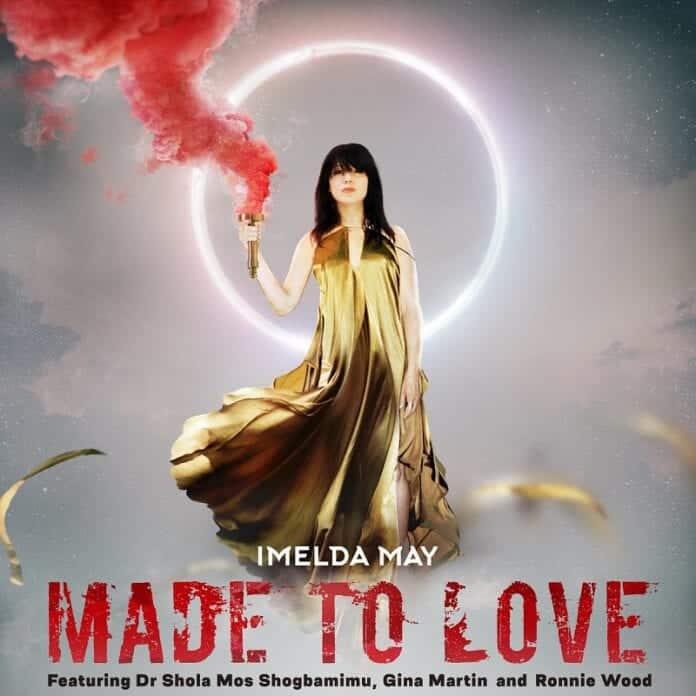 Imelda May has opened up about her collaboration with Noel Gallagher on her new album '11 Past The Hour' and said the former Oasis man made her record sexy.
In an interview with The Daily Star, she discussed how the collaboration with Noel came about.
"It wasn't planned, but the album is all about love in all it's different forms and I am pleased with how that unfolded."
"'Just One Kiss' is about lustful love, so I knew his raspy voice would work. It needed a sexy voice to add to the sexy vibe on that song, I know he's brilliant so I was delighted he said yes."
Imelda May also heaped praise on Noel's Irish mother, Peggy, for doing a great job of raising both Noel and Liam.
"Noel is just one of the coolest guys ever but he is so lovely as well, so nice, but he is an Irish boy so why wouldn't he be? His mum Peggy has raised them well."
"He's just cool as fuck, he's just fab, and so, so genuine. And Noel is always creating something, I'm a fan, I love his work."
Last month, Imelda May joined Radio Nova's breakfast show with Colm and Lucy and you can check out the video here.
This week, May released her new single 'Made To Love' from her upcoming album.
Speaking about the new song, she said:
"I wrote this song with Tim Bran and Davide Rossi. It's about love, all love which I believe is worth fighting for. Which is why I asked my friends Dr Shola Mos-Shogbamimu and Gina Martin to join me on backing vocals as their voices are two of the most inspiring to me! They both fight regularly for justice, equality and love. They too believe we are all made to love."
"Featuring my great friend Ronnie Wood on guitar. He is one of the finest examples of a person who is a lover of life!!! I hope you love the next little taste of what's to come for my new album, '11 past the hour'."
Imelda May met Dr Shola Mos-Shogbamimu and Gina Martin at an International Women's Day event and was moved by their empowering speeches, which left Imelda wanting to work with the pair.
You can check out the new single, 'Made To Love' below.
"I wanted this to be that song where, if you're at a festival or a live gig, you can just throw your arms around that person beside you, can all dance around, sing together and feel connected. And I wanted that moment on the album" said May.
'11 Past The Hour' is released on April 23 via Decca Records and can be pre-ordered here.