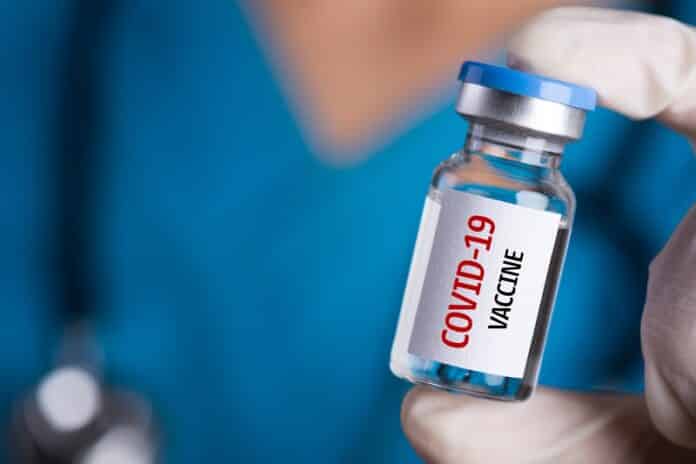 The HSE has defended the vaccine rollout programme after GPs complained of receiving doses without syringes. They also complained about being given just 24 hours notice ahead of the arrival of doses.
Vaccine supply "Issues"
HSE Chief Exec, Paul Reid admitted there have been "issues" with supply this week. He did also insist that "the vast majority" of covid inoculations have taken place without a hitch.
A Galway GP, Dr Peter Sloane said that no syringes came with the supply of Pfizer vaccine, forcing him to drive around the country begging colleagues for some.
Dr Sloane also said that he did finally receive 120 doses of the vaccine on Saturday morning. He added that staff had organised a clinic for 120 patients the following day.
That evening though, Dr Sloane said that there was no syringes to administer these jabs.
"I drove around Connemara on Saturday night getting needles and syringes from my colleagues", Dr Sloane said.
He added, "We can deliver what is asked of us but you can't do it with your arms tied behind your back, blindfolded, driving around for needles and syringes at eight o'clock on Saturday night in the middle of the dark".
Eventually, an emergency delivery of syringes was made and 120 people received the Covid jab.
Dr Sloane commented, "The stress caused to my patients, the division within the local community of three GPs already able to vaccinate their patients and mine having received none, the stress to me, the stress to my staff, and having put us on the pin of our collar, that will put me in an early grave". 
"Isn't acceptable"
Dr Denis McCauley echoed Dr Sloane's dissatisfaction.
The chair of the Irish Medical Organisation GP Committee said the vaccine rollout had worked out well, until this week. He said that doctors have only received 48 hours notice for a delivery of vaccines. This was then cut to 24 hours.
This cut led to a 93 year old man having his appointment cancelled last week. On Wednesday night, he was told he would receive his vaccine the following morning.
"This really isn't acceptable for this highly vulnerable group", Dr McCauley said on the matter.
Paul Reid apologised for any problems caused from the delivery of "consumables", which is the HSE term for disposable equipment like syringes.
"I accept the issues we have to address, we're going to address them", the HSE boss said.  
"Dropping the ball"
Sinn Féin's Pearse Doherty said that the Government are "dropping the ball" and were letting people down regarding the rollout of the vaccine.
He also said that Leo Varadkar's explanation for the low vaccine supply from AstraZeneca "doesn't wash". 
"This is simply not acceptable. It needs to be sorted and it needs to be sorted fast. The uncertainty is causing huge anxiety", Mr Doherty said.