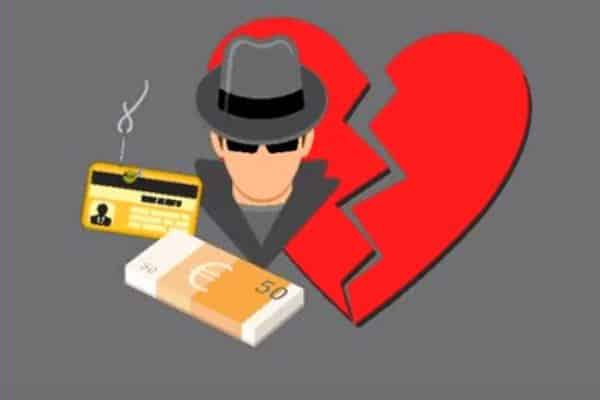 Gardaí have issued a warning to online daters of a serious scam on dating sites. This comes as one unfortunate single lost a substantial amount of money.
This involves the fraudsters using online dating sites to contact people and deceive them, using a well-prepared story.
This will involve an online relationship being formed based on fake identities, life stories and photographs.
The trickster will then ask for a sum of money. They will also continue to ask for money, until the victim realises they have been scammed.
According to Gardaí, fraudsters will usually ask for money for one of the following reasons.
-to pay for travel to meet the victim
-to pay moving expenses (ship furniture and pay customs)
– to pay medical expenses for a sick child or relative
– to invest in a guaranteed business opportunity
– to pay a tax bill or other spurious reason
Complaint lodged 
This scam came to light when a complaint of romance fraud was lodged in the Kilkenny/Carlow area. Gardaí are currently investigating the incident.
The complaint was lodged after an online dating site user lost a substantial amount of money following a scam.
People have also been encouraged to do all relevent research regarding dating sites, apps and people they have met online.
What Gardaí have said on this scam
Gardai posted this message on Facebook.
"We ask that you carry out all relevant research in relation to dating sites and people you have met online".
Gardaí have said that since the pandemic began, less social gatherings taking place means that scammers have had more opportunities to deceive people online.
It also emerged that over 200 cases of online fraud on dating sites were reported in 2020, with the victims being both men and women of all ages. The average amount of money lost accrued to almost €20,000.
Gardaí have also urged people to be vigilant if someone online asks to communicate with you via instant messaging instead of messaging on the dating site.
Speaking of scams, Gardaí also said recently that people have complained about receiving phone calls from fraudsters claiming work for the Data Protection Office. These con merchants were telling people that their PPS Number was compromised. See more here.
Check out Nova's report on that here.