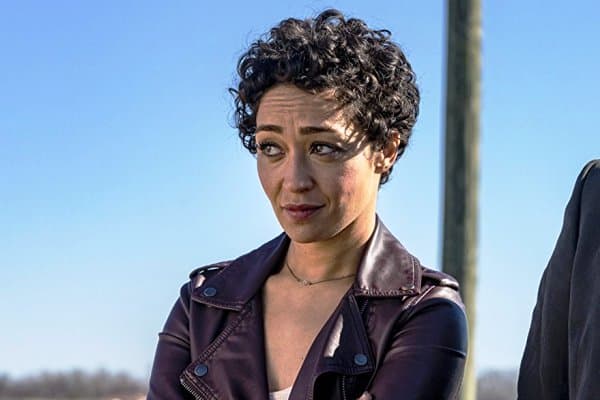 Oscar-nominated Irish actress Ruth Negga will play the title role in a new production of Hamlet for Dublin's Gate Theatre.
Director Yaël Farber's new production of William Shakespeare's tragedy begins in September .
The 36-year-old previously appeared in a production of the Shakepearean tragedy at the National Theatre London.
It will run for six weeks from September 21st and will be part of the 2018 Dublin Theatre Festival.
When asked about casting Ruth in this production, director Yaël Farber responded:
"Ruth Negga's profound gifts as an artist, combined with her meticulously observed and felt sense of the world around her, hold the promise for a Hamlet I believe most needed now.
"The time is out of joint. O cursed spite, That ever I was born to set it right!"
(Act 1 Sc 5).
If this is to be a Hamlet that can speak such words and "hold up the mirror" to these extraordinary times, it is a Hamlet that requires an artist of the immense complexity and depth of understanding that I believe Ruth has to bring to this extraordinary text. The dilemma "to be or not to be" has held us in its thrall for centuries – and has never seemed more potent and urgent. A Hamlet for our time."
The production will run for six weeks from September 21, 2018 and rehearsals will begin in Dublin in August. Hamlet will be part of the 2018 Dublin Theatre Festival.
The return of Ruth Negga to the Irish stage is an exciting development in a stellar acting career. She will be joined by some of Ireland's greatest actors including Fiona Bell, Gavin Drea, Nick Dunning , Aoife Duffin, Mark Huberman, Gerard Kelly, Conor Madden, Barry McKiernan, Owen Roe and Gerard Walsh.
Tony award winning American set and costume designer Susan Hilferty will collaborate with Yael on this ground-breaking production, alongside lighting designer Paul Keogan composer Tom Lane and textual consultant Ben Power.
Oscar-nominated Irish actress Ruth Negga is a Hamlet for our time. Directed by the acclaimed Yaël Farber, Shakespeare's tale of love, revenge, madness and murder, arrives at the Gate on September 21st. Tickets released at 1.30pm – https://t.co/OpS21ul8xr#GateHamet #TheOutsider pic.twitter.com/j75CtK5Jxt

— Gate Theatre (@GateTheatreDub) May 14, 2018