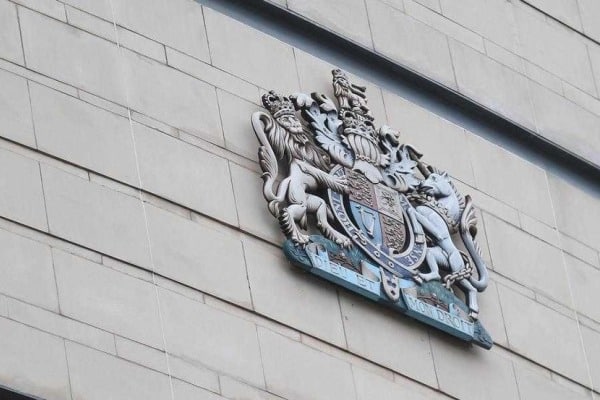 Rugby star Paddy Jackson denies ever having sexual intercourse with a woman who has accused him of rape, a court in Belfast has been told today.
Addressing the complainant earlier in court prosecution, barrister Toby Hedworth QC put it to the alleged victim: "It is Mr Jackson's case that he never had sexual intercourse with you and that the height of what he did was to digitally penetrate you whilst you were performing oral sex on Mr Olding."
26-year-old Jackson from Oakleigh Park in Belfast, denies raping the woman in June 2016 and also denies a further charge of sexual assault.
His friend, 24-year-old Olding, from Ardenlee Street in Belfast, also denies committing sexual assault offences against the same woman.
The woman, who cannot be identified for legal reasons, was in the witness box in court for an eighth separate day.
When asked if she believed Jackson had sexual intercourse with her on more than one occasion, the woman replied: "It was more than one occasion because he had already had sex with me before Mr Olding entered the room."
Meanwhile, she also rejected suggestions that Jackson's Ulster team mate Stuart Olding, who also denies the sexual assault charges, walked in while she was 'straddling' Jackson and that she 'instigated' sexual activity with him.
"That's completely incorrect" said the woman, adding that her trousers were at her knees making it 'impossible' to straddle anyone.
The court also heard that in a note written when she got home after the alleged attack, the complainant described Olding as an 'imbecile' and 'monkeyish'. The note recorded the names Blane, Paddy Jackson and the description blonde, short, imbecile and monkeyish, the court heard.