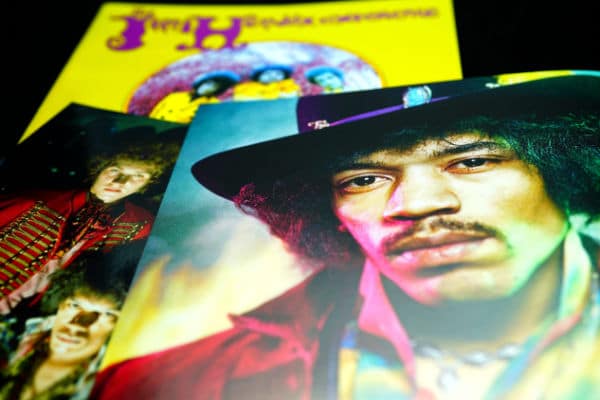 The isolated guitar tracks from the legendary Jimi Hendrix Electric Ladyland sessions have been uploaded to YouTube.
Lasting 30 minutes in total, the audio includes various outtakes from Voodoo Chile (Slight Return), a track which featured on the third studio album released by The Jimi Hendrix Experience in 1967.
Voodoo Chile (Slight Return) was recorded at some stage between July and December of that year, with more sessions taking place the following year.
The Voodoo Chile (Slight Return) outtakes are also reportedly dated 3 May 1968.
Check one such outtake below.
"Produced and directed by Jimi Hendrix"
While Jim Hendrix was firmly in charge of this project, the album itself was also produced by Chas Chandler, with Eddie Kramer engineering.
The album came with a note, "Produced and directed by Jimi Hendrix". 
Jimi Hendrix passed away when he was 27 years old with last year marking his 80th birthday.
Marking this occassion, former One Direction singer Zayn Malik shared his own cover of the music icon's track 'Angel' on what would have been his birthday.
"We are pleased that Zayn has been inspired to use original music from Jimi Hendrix's 'Angel' in his recording of the song", The Hendrix Experience said of the cover in a statement.
"We're hopeful that this version of a Hendrix classic will enlighten a new generation of listeners about Jimi's genius and further propel his continuing legacy". 
Check out this cover and Nova's report on this here.