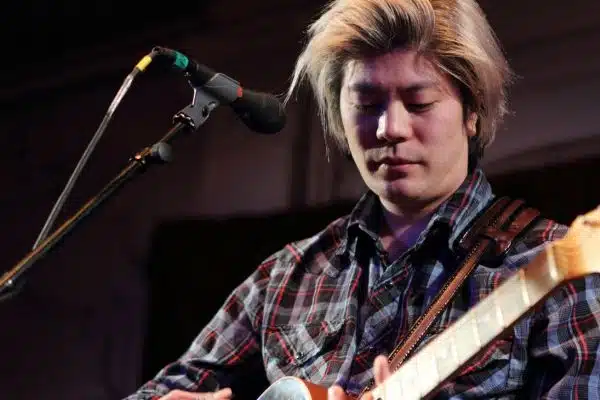 Smashing Pumpkins' guitarist James Iha has defended frontman Billy Corgan over his ongoing war of words with former bassist D'Arcy Wretzky. Nearly all of the original 'classic' Pumpkins' line-up is now back on the road with Corgan, guitarist James Iha, and drummer Jimmy Chamberlin.
The group are also joined by longtime collaborator Jeff Schroeder and touring bassist Jack Bates. Relations with former bassist Wretzky have worsened this year, with D'Arcy continuing to lash out at the Corgan in multiple interviews and online comments. Only last week, Corgan responded to claims she made that he 'had a brain tumour.' Corgan told Howard Stern, 'Yeah, that would fall under one of the 400 libellous and defamatory things she said that has no bearing in reality.'
Guitarist James Iha has now backed up Corgan's claims that he tried to make peace during the lengthy talks between Corgan and Wretzky. That was before the reunited line-up were in the studio and announcing tour dates. Speaking to guitar world Iha explained, 'Billy tried his best. In the big picture, I think everybody is at different points in their lives and whoever can work it out and get it together with the band can do it. It's just one of those things.'
In the same interview, Corgan also opened up out about having to become distanced from D'Arcy. 'I was pretty public about wanting her to be involved. I think it would been the best for everybody, including her, but it just didn't work out. I'm not in any hurry to throw any more gasoline on the fire. It is what it is. She's done, and that's that.'
In the Howard Stern interview, Corgan made it pretty clear that there would never be a complete Smashing Pumpkins line up as 'that ship had sailed.' Further news on the release of more new Smashing Pumpkins material is expected soon.
James Franco's Mother, May I Sleep With Danger? to be scored by James Iha https://t.co/CPwLYodez6 pic.twitter.com/fRPDHlyRj6
— The A.V. Club (@TheAVClub) May 22, 2016