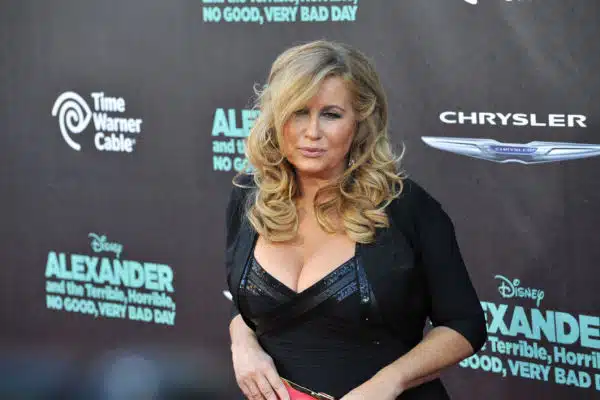 Would you like to listen to the article instead of reading it?
Jennifer Coolidge has admitted that she feels she made a mistake by "not having a plan" in her early part of her career.
Coolidge is renowned for her roles in Legally Blonde and American Pie during the late 1990s and early 2000s.
Over the years, the actress has featured in other projects including HBO black comedy The White Lotus, which saw her win a Golden Globe and Emmy Award.
"I see a lot of those"
The Emmy Award winning actress feels that "not having a plan" led to her failing in "riding the wave" of success from her early projects.
"Now that I'm old enough to really look back at my life and certainly my mistakes, I see a lot of those", Coolidge told fellow actor Jeremy Allen White for Variety's Actors On Actors series.
"But I never had any strategy. I just went job to job. I have to say I made the terrible mistake of not riding the wave that I had early on", Coolidge continued.
"It was sort of in the '90s when I had Legally Blonde, Best In Show and American Pie. And then a few years later, there was Cinderella Story and stuff like that. But there was a moment".
"wasn't paying attention"
When asked about what was the cause of the problem, Jennifer Cooldige gave one simple reason.
"I started pursuing guys. I wasn't paying attention", Coolidge explained. "I just thought I had my whole life. I never said, 'I want to do'. I did get some jobs, but I didn't have a plan. And I think that was a fatal flaw of mine, because it took so long to get anything going later".
"I look back and I go, 'What was I thinking?' And then I bought a house in New Orleans, and I was consumed with fixing that up".