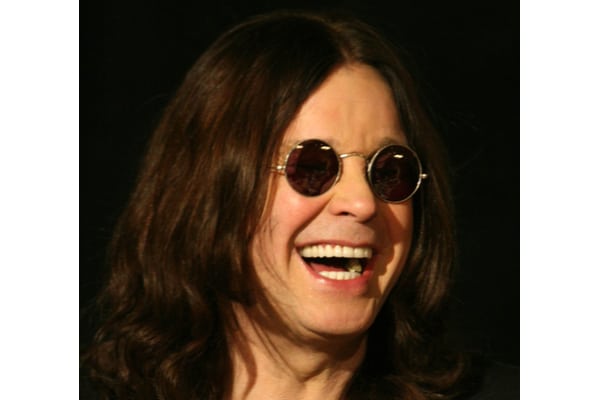 Calling creative metal heads, the first four solo albums of Prince of Darkness, Ozzy Osbourne have been depicted into 500-piece jigsaw puzzles by Rock Saws.
Several other rockers have had their album's artwork transformed into jigsaw puzzles, such as Metallica releasing 500-piece puzzles for Kill 'Em All, Ride the Lightning, Master of Puppets, …And Justice For All, as well as St. Anger, Death Magnetic, and Hardwired…to Self-Destruct.
Other artists who have had their album artwork depicted into jigsaw puzzles have been AC/DC, Nirvana, Megadeth, Ghost, Slayer, Iron Maiden and Judas Priest. Veteran rockers can nostalgically reminisce of their past hey days of gigs and partying, while assembling a 500-piece puzzles with friends.
Now, Ozzy Osbourne fans can do the same with their own music-themed jigsaw puzzle of the Godfather of Metal's classic albums. But how can a company choose between so many classic album artworks from the rocker? His debut solo album of 1980, Blizzard of Ozz, makes the cut! Releasing on September 20th, 1980, this classic album includes massive hits such as Crazy Train, and Mr. Crowley.
Also making the cut is 1981 classic, Diary of a Madman, the beautifully created masterpiece from Ozzy, bassist Bob Daisley, drummer Lee Kerslake and guitarist Randy Rhoads. Releasing on November 7th of that year, the album includes such masterpieces as Flying High Again, and Over the Mountain.
Next to have a jigsaw puzzle makeover is the 1983 classic album, Bark at the Moon, which shares its name with one of Ozzy's most successful tracks. Put together this 500-piece puzzle of Ozzy as a werewolf, while howling along to the classic track!
The last album to be immortalised forever in an unfinished jigsaw puzzle is Ozzy's fourth solo album, The Ultimate Sin. Releasing in 1986, Ozzy shakes off his Black Sabbath shackles once and for all with this masterpiece of hits, such as Shot in the Dark, and title track, The Ultimate Sin. The incredible artwork will be an absolute joy to piece together.