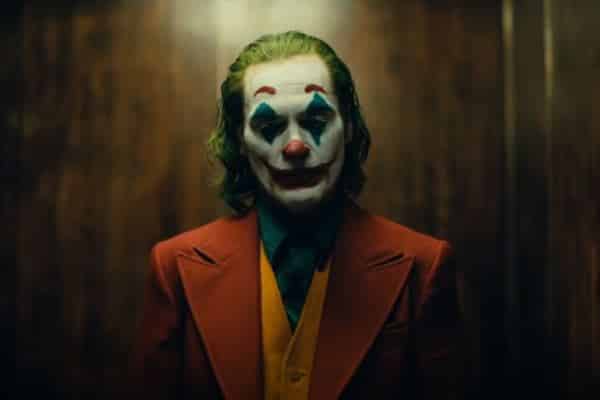 Joaquin Phoenix's "Joker" trailer premiered during CinemaCon gaining a massively positive reaction on social media.
The American actor Phoenix stars as the iconic villain from the world of Batman, a role previously played on the big screen by screen legned Jack Nicholson, Jared Leto, as well as Heath Ledger.
The late Australian actor won the Best Supporting Actor Oscar for his Joker performance in Christopher Nolan's The Dark Knight.
Phoenix' character, is initially portrayed as a failed stand up comedian who gets seduced into Gotham's criminal underworld in the early 1980s.
Director Todd Phillips described the film as an "origin story about a beloved character with no definitive origin" and said the genre of the film is "tragedy."
Phillips was adamant that he is still shaping the film and said a lot of the reporting on the project has not been 100% true.
The first teaser trailer was screened, which begins with Phoenix's Arthur Fleck appearing skinny and scary while caring for his sick mother played by Frances Conroy.
Fleck says his purpose in the world is to bring laughter and joy. Arthur visits Arkham Hospital and then is shown in clown makeup laughing on the Gotham subway.
The trailer draws comparisons to Martin Scorsese's "The King of Comedy," with Robert De Niro popping up briefly as a talk show host appearing onstage during his program.
The footage ends with Phoenix in full Joker makeup. The footage drew additional comparisons to "Taxi Driver" and "Requiem for a Dream."
"Joker" is co-written and directed by Todd Phillips, best known as the filmmaker behind "The Hangover" movies.
The supporting cast includes Robert De Niro as a popular talk show host, Zazie Beetz, Bill Camp, Frances Conroy, and Marc Maron.
Warner Bros. is releasing "Joker" nationwide October 4th.