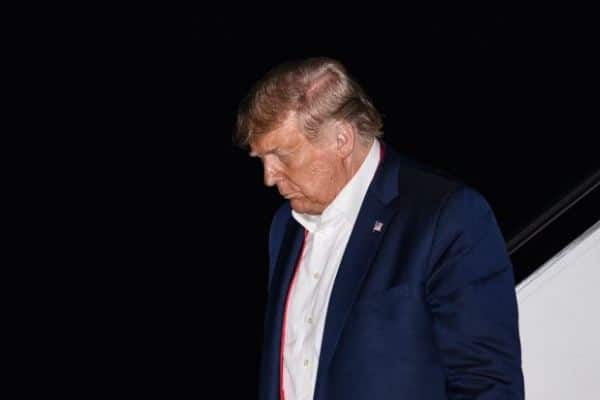 Vast swathes of empty seats mortified President Donald Trump at his ill-advised re-election rally in Tulsa, Oklahoma last weekend after K-pop fans combined to keep the pressure on to oust Trump from the White House as they registered for tickets, in their numbers, but with no intention of attending.
Hardened political activists were unseated (literally) by a coalition of young people worldwide tied by their unique collective love of South Korean pop music, their apparent disgust at institutional racism and of the revolting administration in Washington D.C.
The anti "Black Lives Matter" cohort a.k.a. racists were left hopelessly exposed as K-pop fans flooded Twitter with video clips and memes of South Korean pop stars, many accompanied by anti-racist messages.
Having shutdown an online racist backlash against protestors of the horrifying death of George Floyd, K-pop fans joined force to spectacularly once more and this time to humiliate Donald Trump.
There was pre-event boats that a million people had requested tickets to attend the  rally in Tulsa, Oklahoma, last weekend, but he ended up speaking in front of around 6,200 supporters and organisers were forced to close an "overflow" area outside!
Large number of TikTok users and K-pop fans, it transpired, had registered for tickets, but they had no intention of attending. The result? Lots of empty space in the 19,000-seat BOK Center arena and a lonely walk home across the South Lawn as Trump's fake tan rubbed off on the neck of his shirt.
The hijacking of a divisive Twitter hashtag and the humiliation of a US president were demonstrations of a social activism that runs throughout the K-pop community.
Brad Parscale, Trump's campaign manager, blamed the Tulsa debacle on interference from "radical protesters".
After pop-stars BTS donated $1m to Black Lives Matter, a fan collective charity known as One in An ARMY after the name adopted by the group's followers matched the sum.
BTS and other groups have also donated to other social and humanitarian causes, including Syrian refugees and campaigns to end violence against children.
K-pop fans and other online activists who coalesce around single issues could become a significant new force, according to Song. In recent days, copycat campaigns have appeared, including one that involved Twitter users transforming a #JapaneseLivesMatter hashtag into a photographic tribute to Japanese cuisine.
New York Democratic congresswoman Alexandria Ocasio Cortez took a shot at Parscale while thanking K-pop fans for their diligent trolling.
Actually you just got ROCKED by teens on TikTok who flooded the Trump campaign w/ fake ticket reservations & tricked you into believing a million people wanted your white supremacist open mic enough to pack an arena during COVID

Shout out to Zoomers. Y'all make me so proud. ☺️ https://t.co/jGrp5bSZ9T

— Alexandria Ocasio-Cortez (@AOC) June 21, 2020