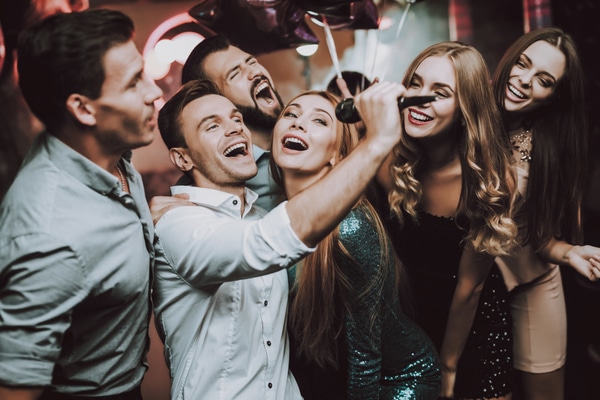 Queen's hard rock classic, Bohemian Rhapsody has been ranked among the most popular karaoke tracks, according to Billboard's report. From classic Disney hits to Billboard chart-toppers, the most popular karaoke songs these days span ages, genres and singing styles.
Conducted by karaoke company, Singing Machine, list of twenty of the most popular sing-alongs, based on tracks selected by its users. The karaoke machine company provided the data for the ranking as part of a promotion for its entertainment equipment.
The list consists of classic karaoke hits ranging from Niel Diamond's Sweet Caroline, to Alladin's A Whole New World. However, coming in at #4 on the list is the hit single from Queen's 1975 album, A Night at the Opera. Among others, the track lost out to Disney's Frozen and its popular track, Let It Go.
Most of the Top 20 karaoke selections are songs from movies, particularly animated Disney features as they feature heavily throughout. Elsewhere on the list are numbers from the soundtracks for The Little Mermaid, The Lion King and Moana. Songs from live-action features such as The Greatest Showman and 2018's A Star Is Born also make the grade.
Imagine Dragons hit, Thunder, Taylor Swift's Shake It Off, Lil Nas X hit, Old Town Road, Katy Perry's Roar and, Miley Cyrus' Party in the USA are also top picks. Although it is unclear as to how the karaoke company came to its list, the do seem to be popular songs for all ages.
The 20 Most Popular Karaoke Hits:
1. Let It Go (from Frozen) 2. Dance Money (Tones and I), 3. Old Town Road (Lil Nas X feat. Billy Ray Cyrus), 4. Bohemian Rhapsody (Queen), 5. Shallow (Lady Gaga and Bradley Cooper), 6. Shake It Off (Taylor Swift), 7. Roar (Katy Perry), 8. Party in the USA (Miley Cyrus), 9. How Far I'll Go (Moana), 10. Sweet Caroline (Neil Diamond), 11. Watermelon Sugar (Harry Styles), 12. Thunder (Imagine Dragons), 13. Hakuna Matata (The Lion King), 14. A Million Dreams (The Greatest Showman), 15. Do You Want to Build a Snowman? (Frozen), 16. You're Welcome (Moana), 17. A Whole New World (Aladdin), 18. This Is Me (The Greatest Showman), 19. Under the Sea (The Little Mermaid), 20. Friends in Low Places (Garth Brooks).
Singing Machine, whose SDL2093 STUDIO is one of the best all-in-one karaoke machines around, is also the company behind the official Carpool Karaoke Mic, based on the popular Carpool Karaoke segment on The Late Late Show With James Corden.