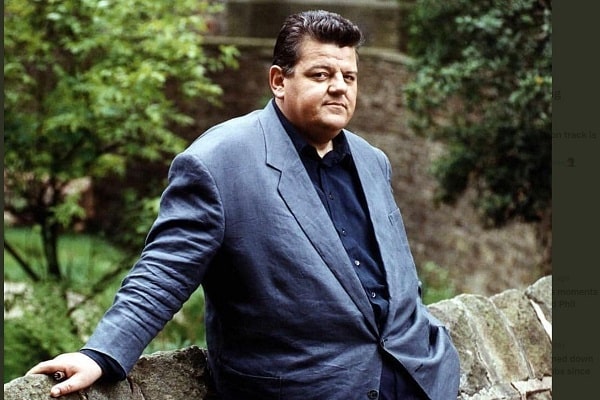 In a rare statement, Kate Bush has paid tribute to the late Harry Potter star Robert Coltrane, who passed away last week.
Coltrane who starred in the Harry Potter films, along with shows including Cracker and Alfresco, passed away aged 72.
The scottish actor also featured in two James Bond films, across a long and distinguished career, which saw him win three Bafta awards on the bounce, for his performance in ITV series Cracker in the 1990s.
"deeply profound intelligence"
On top of this, Robert Coltrane also featured in a music video for Kate Bush's 2011 track Deeper Understanding, from her ninth studio album, Director's Cut.
This track was also a reworked version of a single with the same name, which featured in the Running Up That Hill singer's album, The Sensual World, released in 1989. The video also included comedian Noel Fielding and actress Frances Barber.
The pair also crossed paths via the comedy show Comic Strip Presents….. Coltrane was a regular member of the cast, while Bush also appeared on the series.
Paying tribute to Coltrane, Kate Bush shared this statement on her official website, in honour of a man who was "so much fun", according to the singer.
"I was very upset to hear the news about Robbie", Bush said. "I'm really grateful that he agreed to star in a video that we made some years ago. It was incredibly exciting to watch him at work and to be in the presence of his deeply profound intelligence and earthy wit".
"He was so much fun. I'm really going to miss him", she added. "I had so much respect for his many talents and his generosity of spirit. We've lost one of our great treasures".
Following his death, several household names also shared heart warming messages in Coltranes' honour, including Harry Potter star Daniel Radcliffe.
"Robbie was one of the funniest people I've met and used to keep us laughing constantly as kids on the set", Radcliffe said in a statement. Find out what else he said and more here.